Luxury Wandsworth Bedroom Design
London Bedroom Design Experts
At Simple Interiors, we know that bedroom design can be a tricky task, especially when dealing with awkward spaces such as eaves or sloping ceilings which are common features within many London homes. However, our expert team also know that with a little creativity, planning, and a lot of experience, these spaces can be transformed into beautiful and functional bedrooms that you'll love to spend time in. Whether you need help designing the perfect Master bedroom, guest bedroom, or even a child's bedroom our expert team can certainly help.
Bespoke Bedroom Furniture
At Simple Interiors, our goal is to give you a beautiful, functional bedroom space that meets all your needs. Book your free bedroom design appointment and we will start by establishing what these needs are and what you would like to achieve. For example, how big a bed would you need, do you want a desk for working, a dressing table, or a sitting area for reading? With our flexible furniture ranges by Rotpunkt and GF Interiors we can give you all the bespoke bedroom features you need to achieve your perfect bedroom space.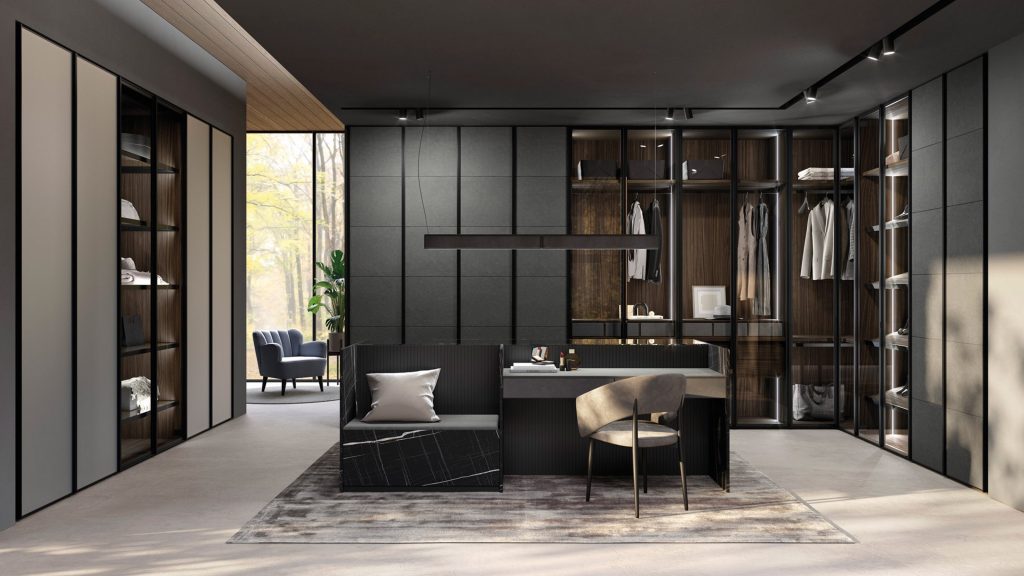 Creating Personalised Bedroom Spaces
The aesthetics of your bedroom is also an important consideration, and we can discuss what kind of atmosphere you hope to create …Do you prefer a modern, minimalist bedroom look or a more traditional, cozy feel? At Simple Interiors, our team will work with you to choose colours, textures, and finishes that reflect your personal style. This will help to make your bedroom a place that you truly enjoy spending time in.
Planning your Perfect Bedroom Storage
Of course, key to any successful bedroom design is ensuring sufficient bedroom storage space. Once we have a clear idea of what you need, we can start thinking about the storage solutions you'll need to keep your bedroom clutter-free. For example, we will ask you to consider how you would prefer to store your clothing and personal items. Will you need a walk-in wardrobe, built-in cabinetry, or a combination of both?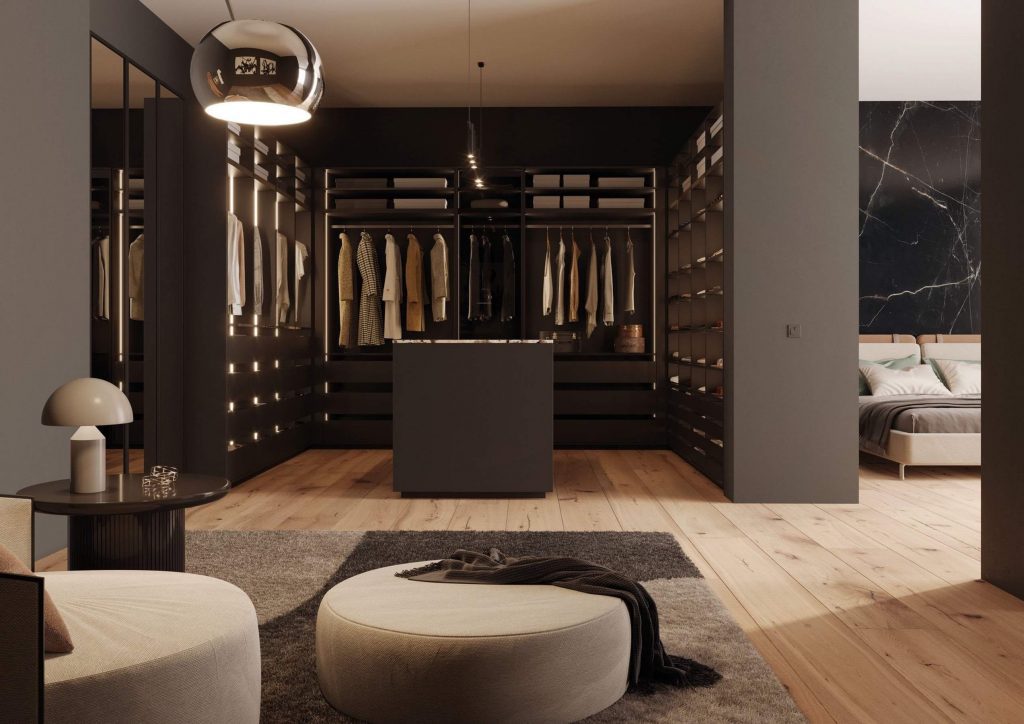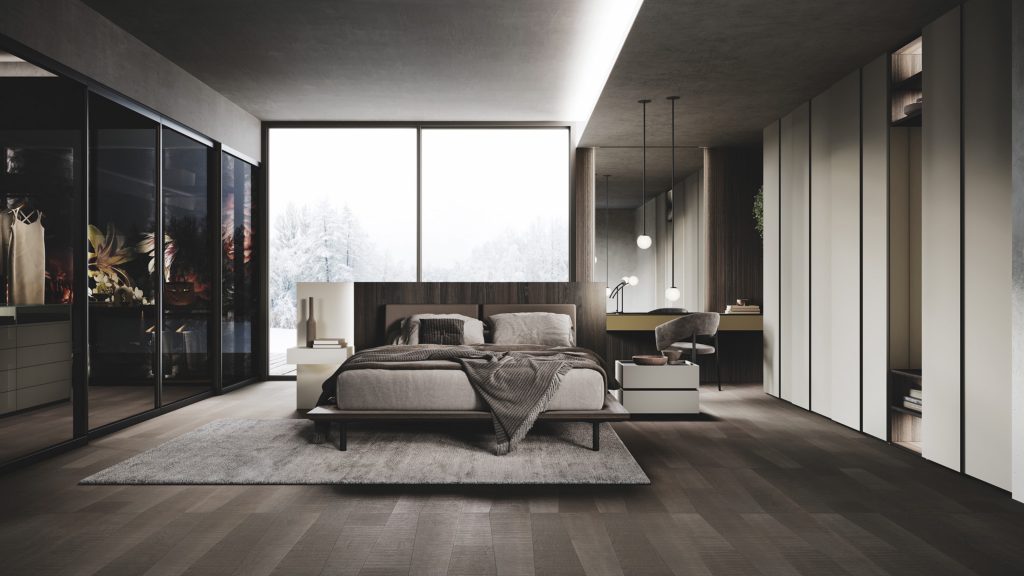 Bespoke Bedroom Wardrobes
Bespoke fitted wardrobes are ideal for making great use of space within your bedroom. Functional but stylish too, we offer a wide variety of wardrobe finish options so that you can choose the right look to complement your bedroom. We can also tailor your wardrobes to any size or shape of room, and we will design your internal wardrobe space around your personal storage needs and preferences.
For example, if you have a lot of clothes and shoes, you may want to include plenty of wardrobe hanging space and shelving. It's also important to consider the organization of your clothing as having a specific place for each item can help you find what you need quickly and easily, whilst keeping your wardrobe tidy. For smaller wardrobe spaces we can work with you to come up with a more compact wardrobe design, making use of vertical space and including plenty of storage solutions such as shelving and drawers.
Book Your Free Bedroom Design Appointment
If you're thinking of upgrading your bedroom space book a free design appointment with our expert bedroom designers and they can help you plan the perfect space which is exactly right for you, your home and your budget too.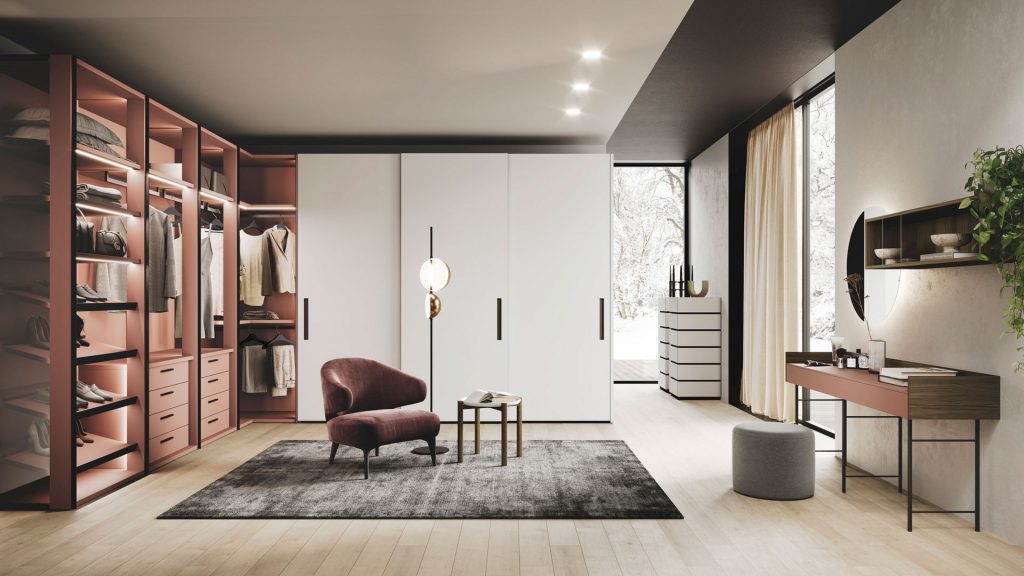 Wandsworth Bathroom Showroom
At Simple Interiors we know there's nothing like seeing and touching a product for getting a sense of how it's built and what it can do. As such, we welcome you into our Wandsworth kitchen & bathroom showroom where you can fully explore our range of kitchens & bathrooms
Opening Hours
Monday: Friday: 9.30am – 5pm
Saturday: 9.30am – 3pm
Sunday: Closed
Simple Interiors Service Areas
Wandsworth Showroom Amenities
Our luxury German and Italian kitchen showroom is based in South West London, and very easy to find facing the beautiful views across Wandsworth Common. The nearest overground is Wandsworth Common, but we are also just a short 10-minute walk from Balham Underground or else 15 minutes from Tooting Bec. It is easy to find parking near our showroom, with some being free dependent on the time of day you are visiting. There will always be someone here, so please call in for a browse, or else if you would like to spend dedicated time with one of our expert designers, we kindly ask that you book ahead.