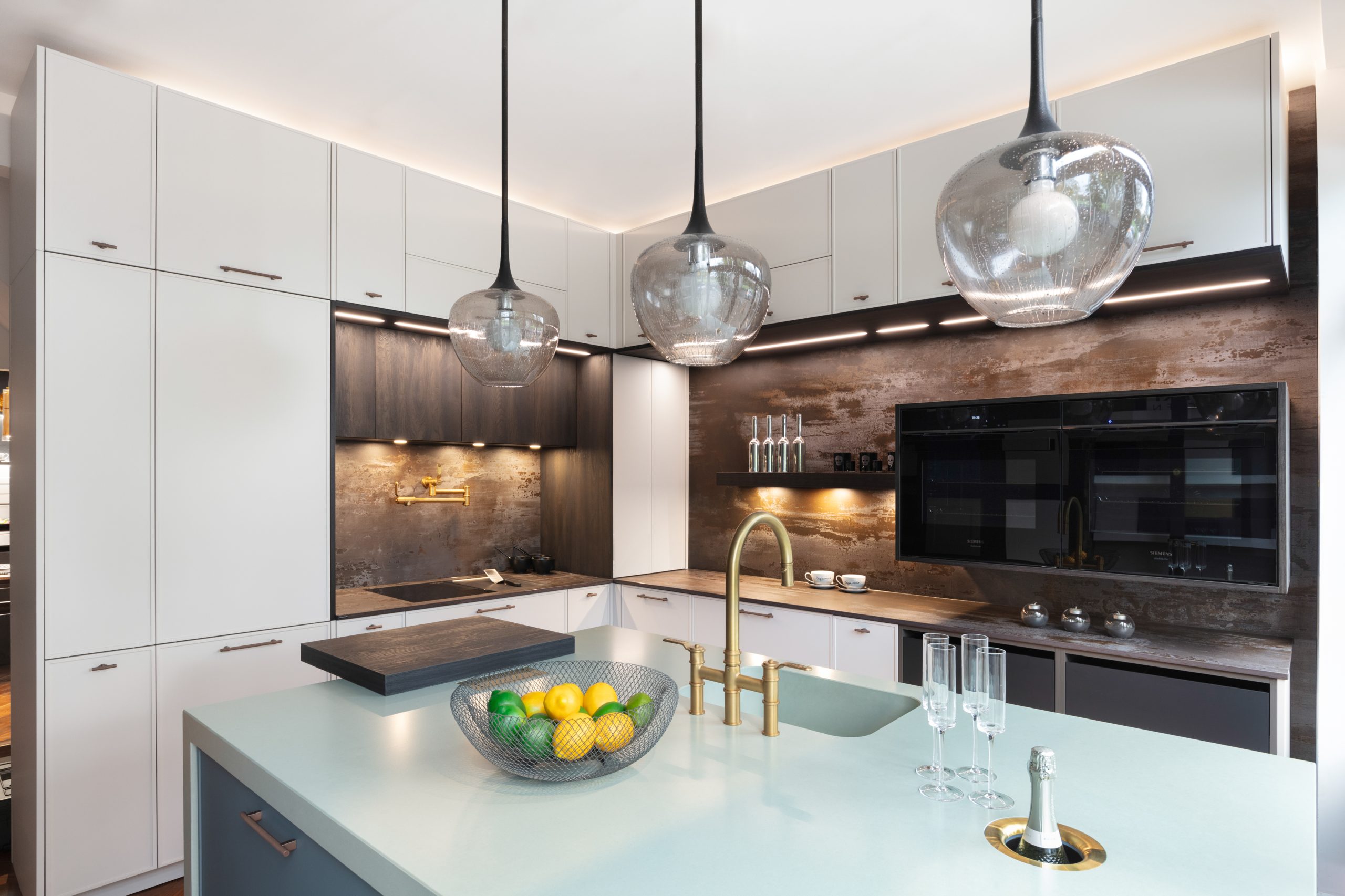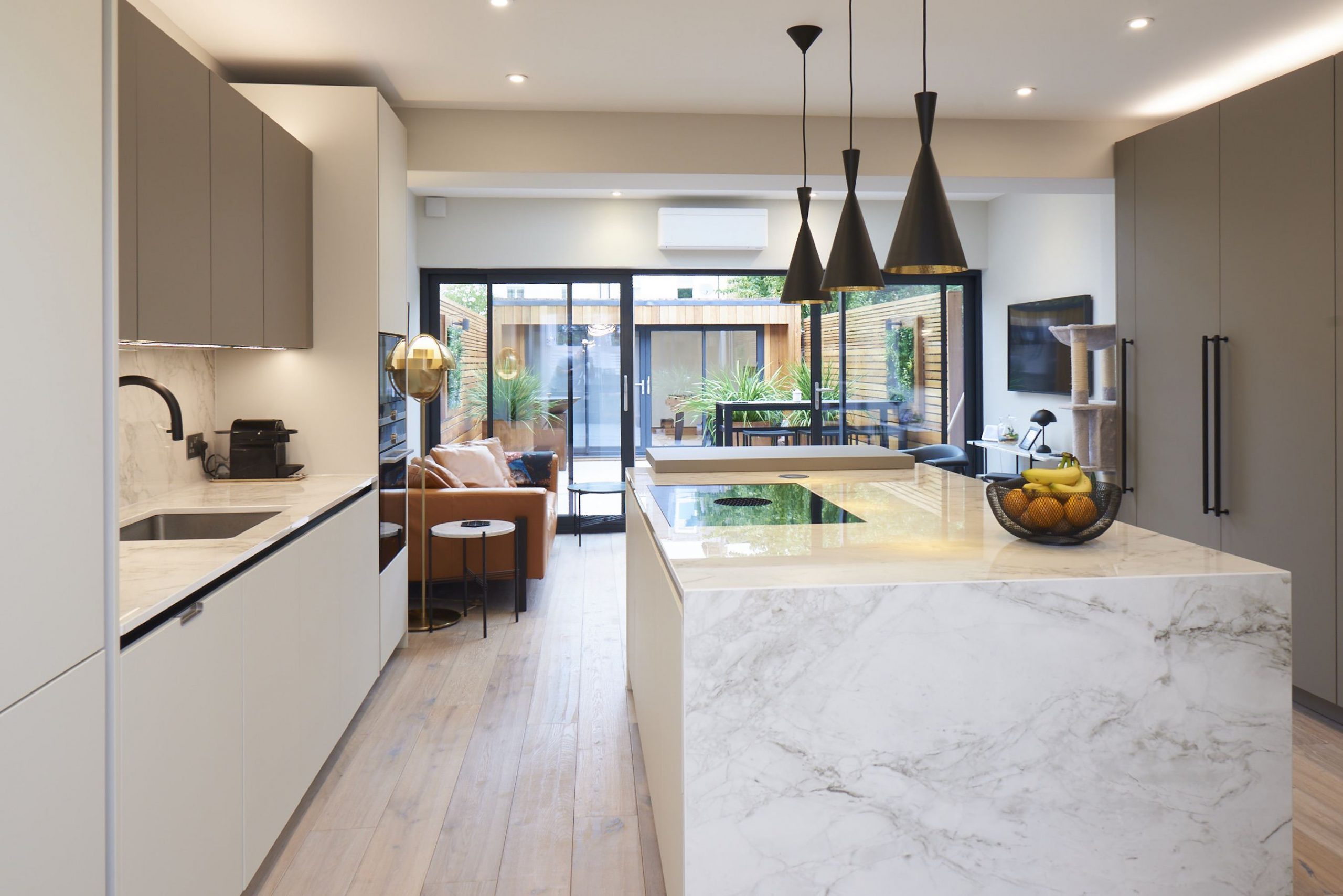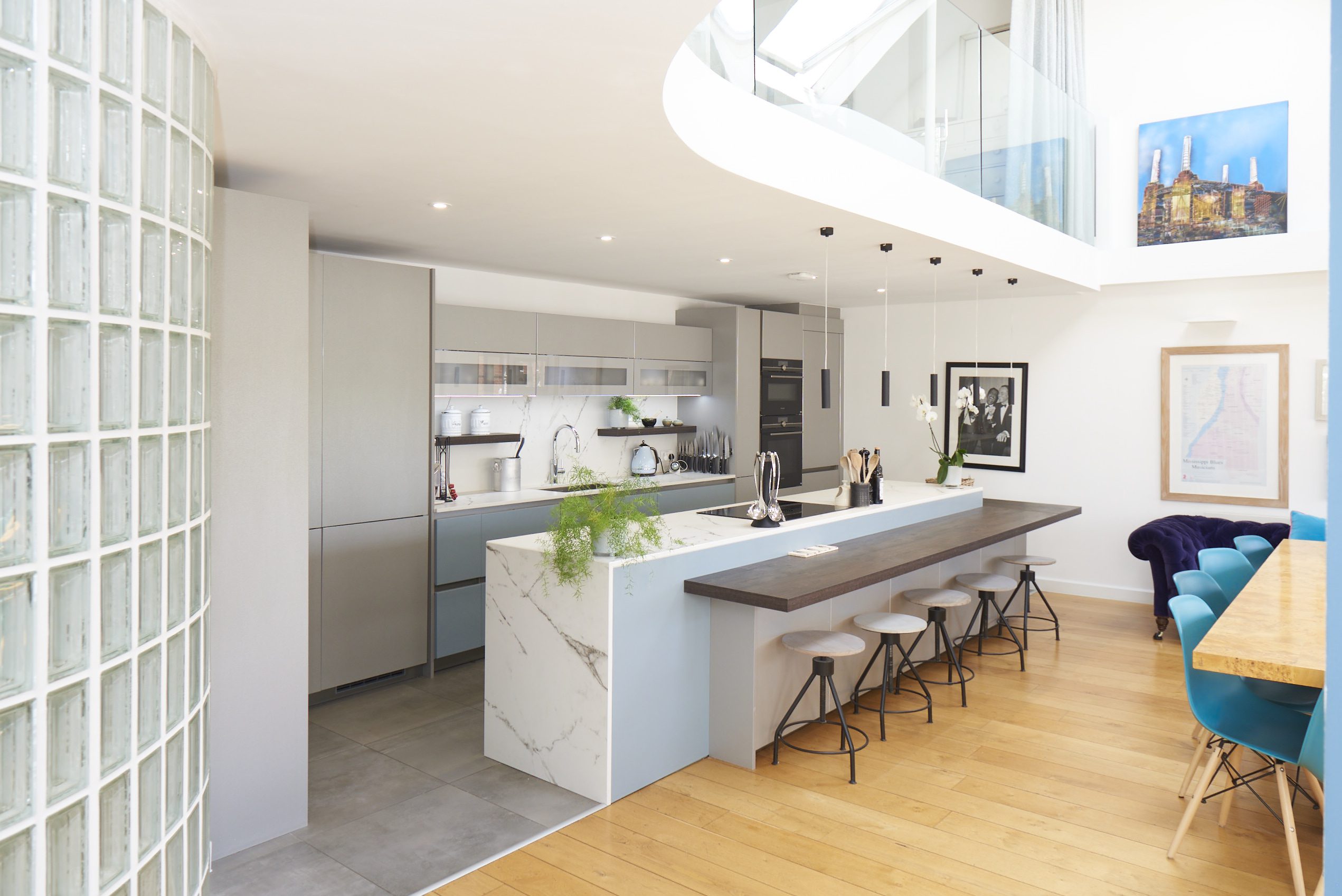 First
Luxury Modern Kitchen Design
First
Luxury Modern Kitchen Design
Luxury Bathrooms and Fitted Kitchens in South West London
Simple Interiors is a family-run design studio with a passion for creating inspired kitchens, bathroom and interior spaces in South West London and Beyond. We specialise in beautiful collections of Italian and German kitchen furniture, as well as bathrooms and bedrooms from a wide choice of trusted, high-quality brands. More than simply designers, our close-knit team also has a strong background in Interior Design. This means we can help with far more than furniture planning but advise on paint colours, media units, lighting, flooring, and soft furnishings – everything required to bring a successful aesthetic together.
Why Choose Simple Interiors?
Aside from our stunning product range, we know that people come to Simple Interiors for our service and reputation- even if they've had a cheaper quote elsewhere. As a close-knit team we truly care about every project we work on. We know it's a big commitment and we want to get it exactly right for our clients. And none of us are pushy salespeople; it's simply not in our nature! This means you will never feel under pressure from us, but instead our process is typically relaxed and fun as we journey towards your perfect design. With a flexible approach and a proven track record we will always go the extra mile to give our clients what they want and need for their projects.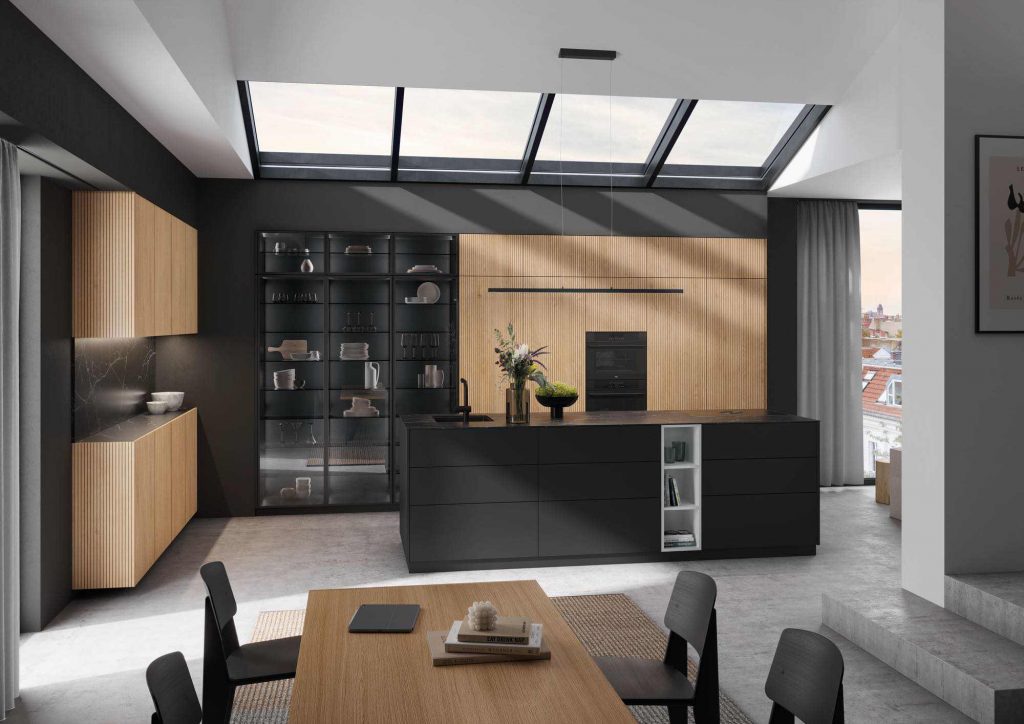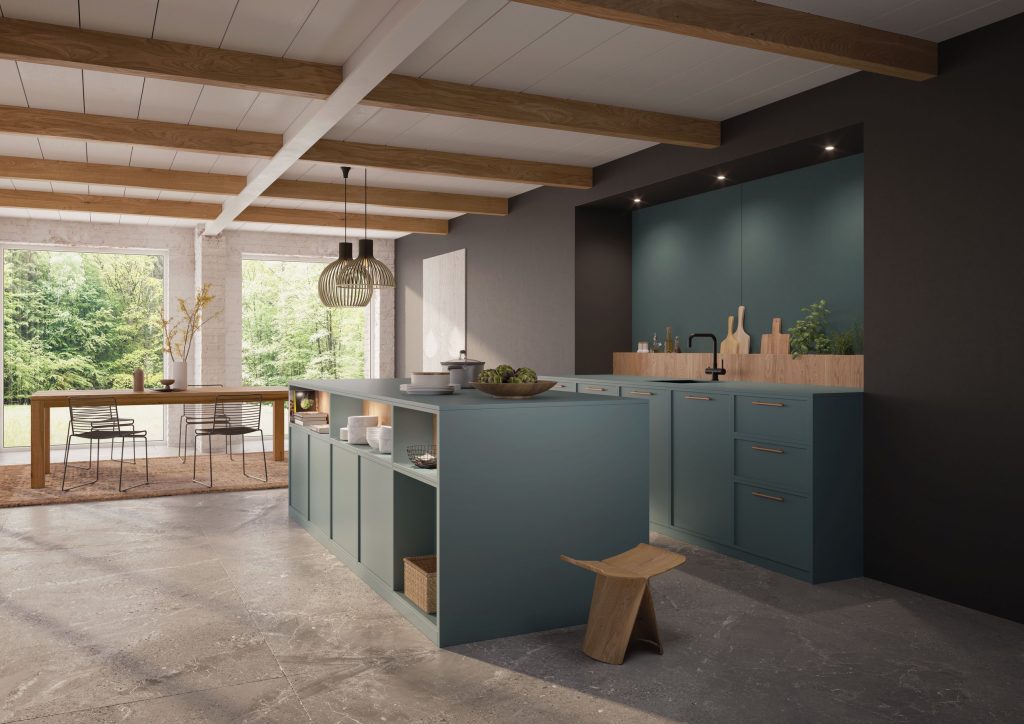 Meeting your Expectations At Every Level
From our luxury showroom on the famous Bellevue Road along Wandsworth Common, we serve much of Inner and Greater London. Specialists in Italian and German kitchen furniture we have something for everyone, and this includes collections which we know work for a wide range of price points too.
We are experts when it comes to selecting and sourcing the perfect products and finishes to meet and exceed your expectations, while always working in line with your tastes, lifestyle, and budget.
Rotpunkt German Kitchens
As a proud example of engineering excellence, Rotpunkt German Kitchens exude cutting-edge design within kitchens which are both visually stunning and ingeniously practical. A mid-to-high end kitchen brand, Rotpunkt kitchens offer a range of price points, all of which represent excellent value for money, and with a quality of product easily comparable with many more expensive German kitchen brands. Rotpunkt are also very design led, presenting a vast array of beautiful materials, colours and finishes for our skilled designers to incorporate within truly expressive and individual kitchen designs.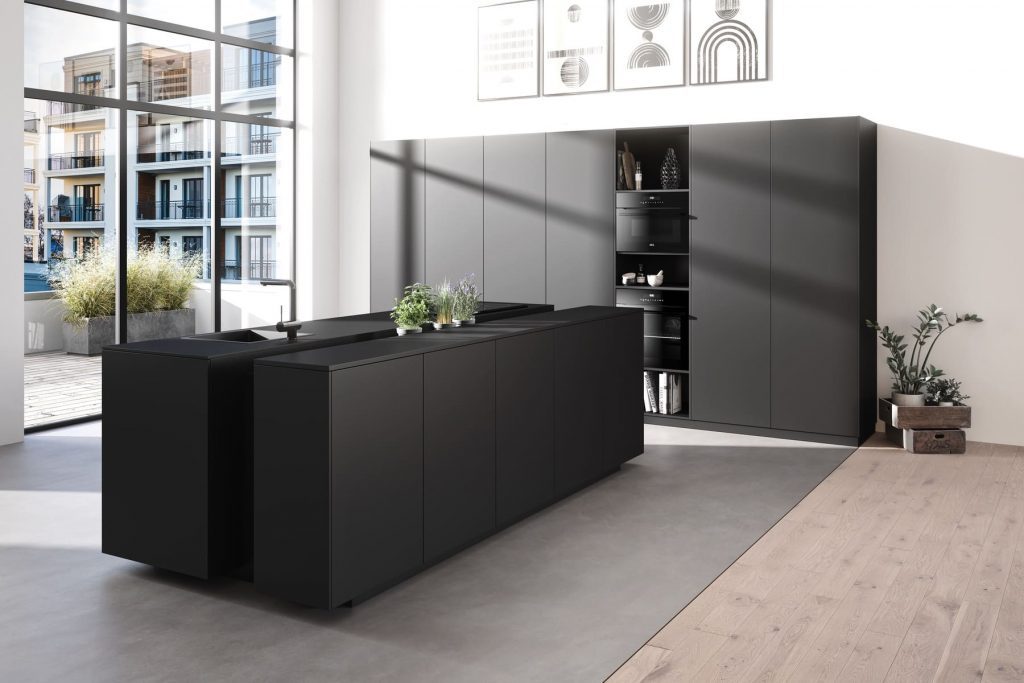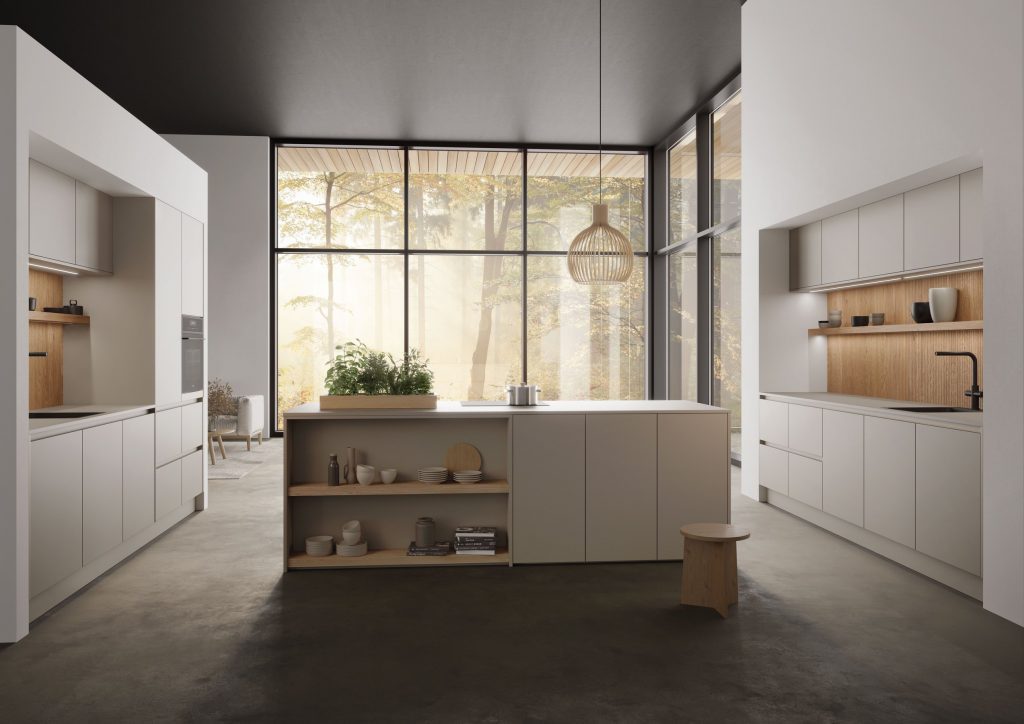 Design Flexibility with Rotpunkt
From classic and understated, to bold and beautiful, Rotpunkt Kitchens can deliver! They offer practical solutions including anti-fingerprint doors, beautiful design pieces such as glass doors and drawers with aluminium framing. They feature the very latest in kitchen design trends. This includes many moody dark kitchen tones, ceramics, and a stunning collection of wood kitchen doors, including in-demand ribbed wood doors. Unlike any other kitchen brand, Rotpunkt even offer a staggering choice of 24 internal carcass colours, giving great opportunity for bringing a personal feel to your kitchen space. Finally, Rotpunkt are also a very sustainable brand:
'We believe wonderful furniture should not come at a cost to our planet.
You will be happy to know that Rotpunkt produce cabinets: eco-friendly, 100% recyclable, and manufactured with absolute energy-efficiency.'
Binova by Cubo Design
As well as German kitchens, Simple Interiors offer a beautiful range of Italian kitchens called Binova by Cubo Design, now one of the leading brands in Italian kitchen design. Very design led, Binova kitchens are typically heavy on texture, achieving kitchen materials more akin to home furniture than kitchens, and as such are ideal for open plan spaces. For example, their range includes kitchen doors with herringbone, glass, smoked glass, stone textures, and ribbed woods, all of which are exciting materials which in turn achieve very distinguished kitchen spaces.

Aside from a short lead time, another great advantage of a Binova kitchen is that from the look of their furniture you would expect it to be far more expensive than it is, making it a great choice with excellent value for money.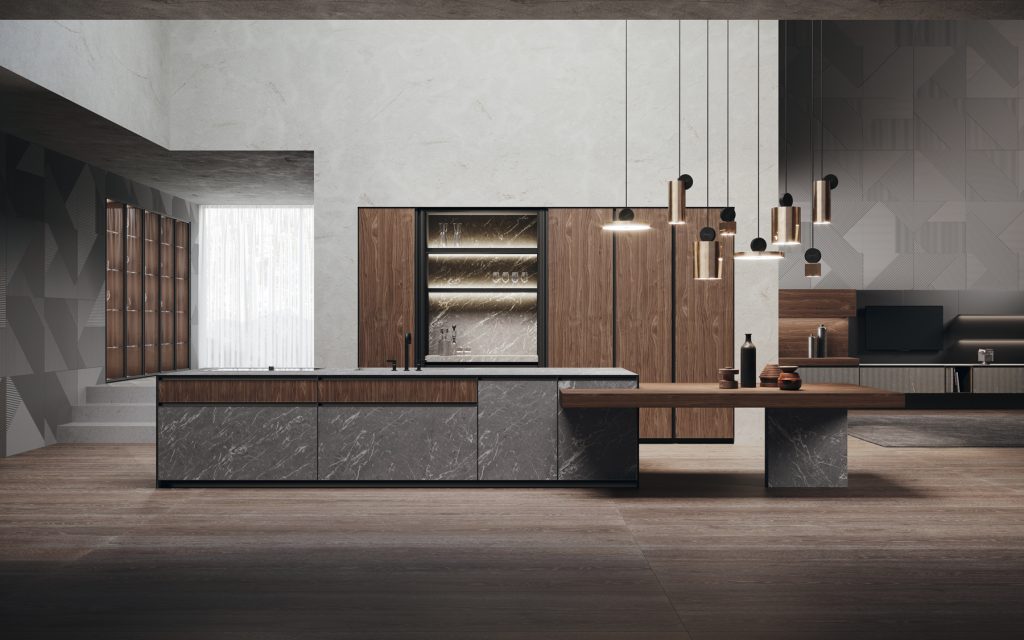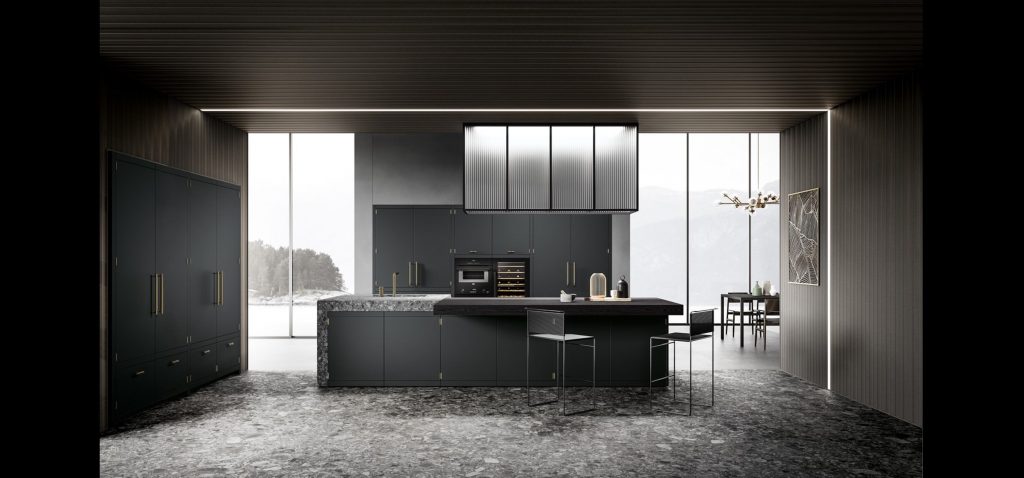 Miton by Cubo Design
Miton kitchens are a smaller kitchen range by Cubo Design, designed and manufactured in Italy. Like Binova, they offer elegance and functionality in a variety of finishes, including full lacquers, laminates, and beautiful wood kitchen veneers. Whether you're looking for an industrial, minimalist, traditional or contemporary design, the Miton range has something for every taste and every style.
Luxury Bathroom Spaces
Simple Interiors is a specialist in bathroom design for Wandsworth and the surrounding London and South West regions. We can undertake projects of any scale and any size, but what really makes Simple Interiors such a great choice for your bathroom remodel is that we know what people want and need for their bathrooms. More than this we understand how to make it happen! Each bathroom supplier we work with has been carefully chosen to ensure that we have a product to fit every style and every taste. From very traditional to contemporary, or a luxurious hotel bathroom feel, we pride ourselves on giving you the exact bathroom you want and deserve for your home.
Want to Know More?…
Call into our luxury showroom to chat with one of our experts today.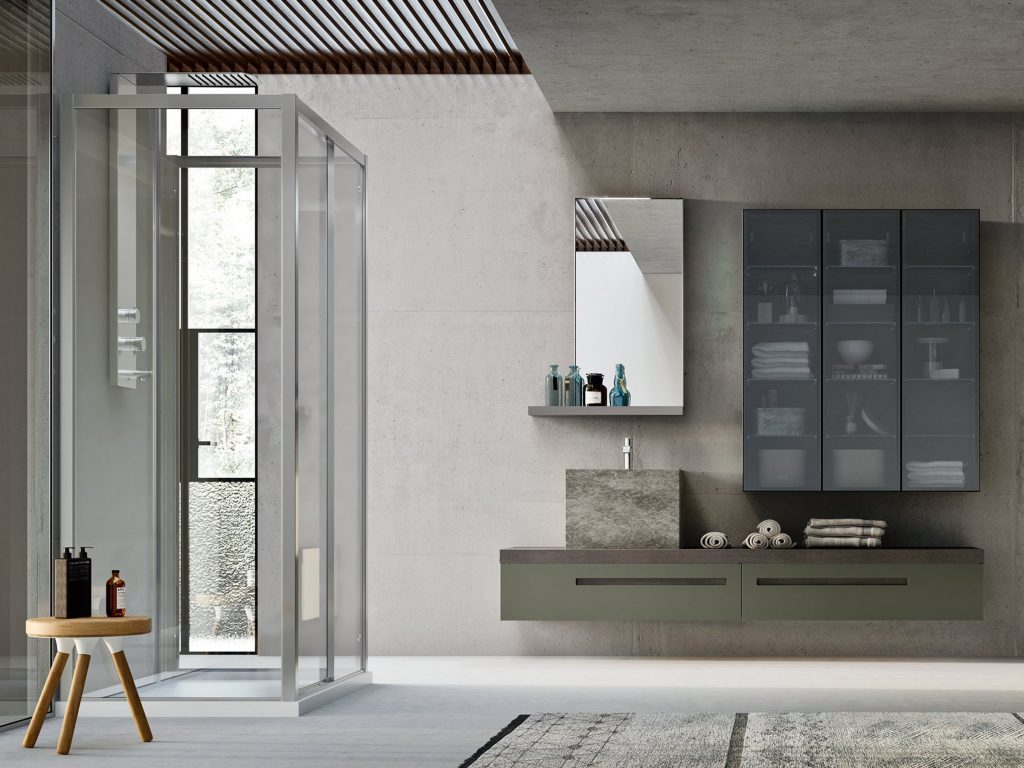 Wandsworth Kitchen & Bathroom Showroom
At Simple Interiors we know there's nothing like seeing and touching a product for getting a sense of how it's built and what it can do. As such, we welcome you into our Wandsworth kitchen & bathroom showroom where you can fully explore our range of kitchens & bathrooms
Opening Hours
Monday: Friday: 9.30am – 5pm
Saturday: 9.30am – 3pm
Sunday: Closed
Simple Interiors Service Areas
Wandsworth Showroom Amenities
Our luxury German and Italian kitchen showroom is based in South West London, and very easy to find facing the beautiful views across Wandsworth Common. The nearest overground is Wandsworth Common, but we are also just a short 10-minute walk from Balham Underground or else 15 minutes from Tooting Bec. It is easy to find parking near our showroom, with some being free dependent on the time of day you are visiting. There will always be someone here, so please call in for a browse, or else if you would like to spend dedicated time with one of our expert designers, we kindly ask that you book ahead.
Discover Our Range Of Styles