Bespoke German Kitchen Showroom Near Battersea, London
Looking for a kitchen showroom near Battersea? …Begin the journey towards your perfect kitchen with Simple Interiors, specialists in kitchen design and installation based in Wandsworth, London. Simple Interiors is a family-run design studio with a passion for creating stunning kitchens, bathrooms, and interior spaces in Battersea, Wandsworth, and the broader London region. Our luxury kitchen showroom near Battersea displays the finest German and Italian kitchens, providing an extensive array of products that can be completely personalised to your taste, requirements, and budget.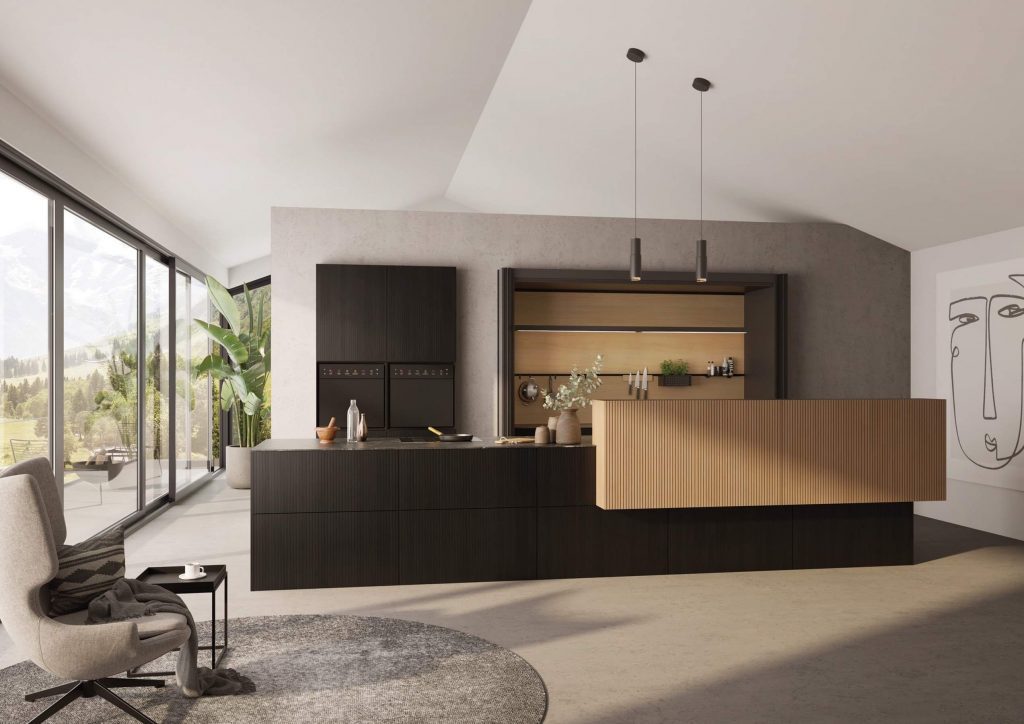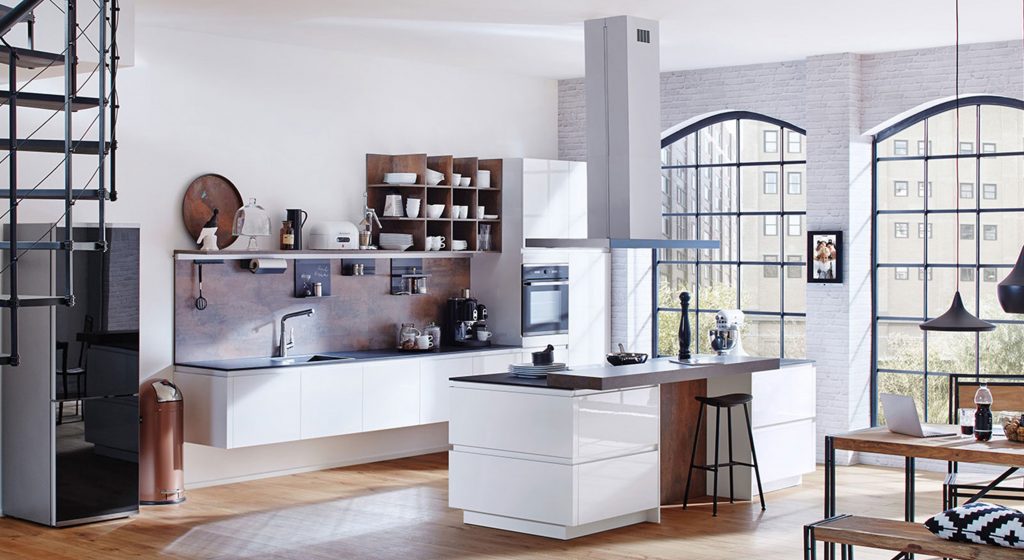 Choose Simple Interiors for Superior Service
Clients often choose Simple Interiors for our remarkable service and excellent reputation. We appreciate that designing your dream kitchen is a major investment, and we are committed to ensuring a final result you deserve. Our dedicated team of professionals blends their interior design knowledge with hands-on experience to help you create a harmonious and stylish space that caters to all your needs. The team at our kitchen showroom near Battersea is always friendly, and our approach ensures you'll never feel overwhelmed during the design phase. Rather, we focus on providing a relaxed, enjoyable experience as we work to bring your ideal kitchen to life.
Find Your Ideal Kitchen in our Kitchen Showroom Near Battersea
Centrally positioned, our luxury kitchen showroom near Battersea boasts a large collection of Italian and German kitchen furniture, designed to cater to all styles and budgets. We specialise in handpicking and procuring the ideal products and finishes to not only meet but surpass your expectations while honouring your preferences, lifestyle, and budget. As you step into our kitchen showroom near Battersea, you'll be welcomed by a striking Rotpunkt kitchen island exhibit, complete with authentic wood, a Bora classic hob, a sink with a striking matt black tap, and a beautiful Dekton worktop!
During your tour of our showroom, we invite you to interact with drawers and cupboards, giving you the opportunity to fully take in the style, quality, and finish of our kitchen selections. This includes a range of innovative internal storage solutions designed to optimise space, an essential consideration in many London homes where space is precious.
You'll also discover our devoted kitchen design team working at a beautiful Italian Binova kitchen display. Operating from our showroom ensures that our designers are consistently on hand to offer assistance, answer any questions you may have, and ensures they will always be on time for your design appointments with us!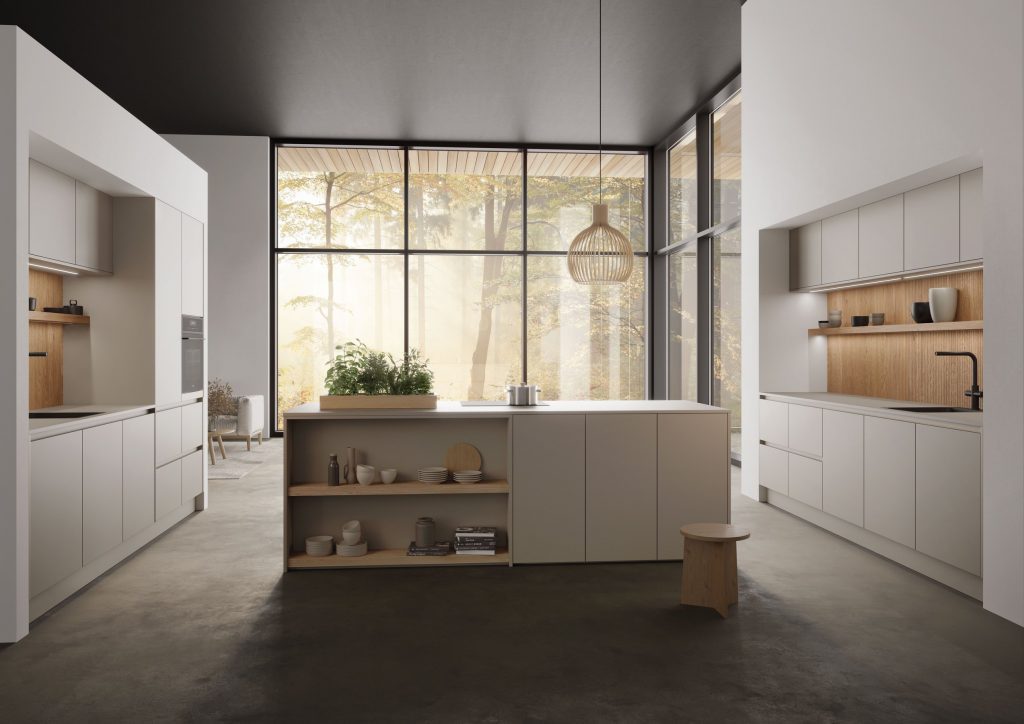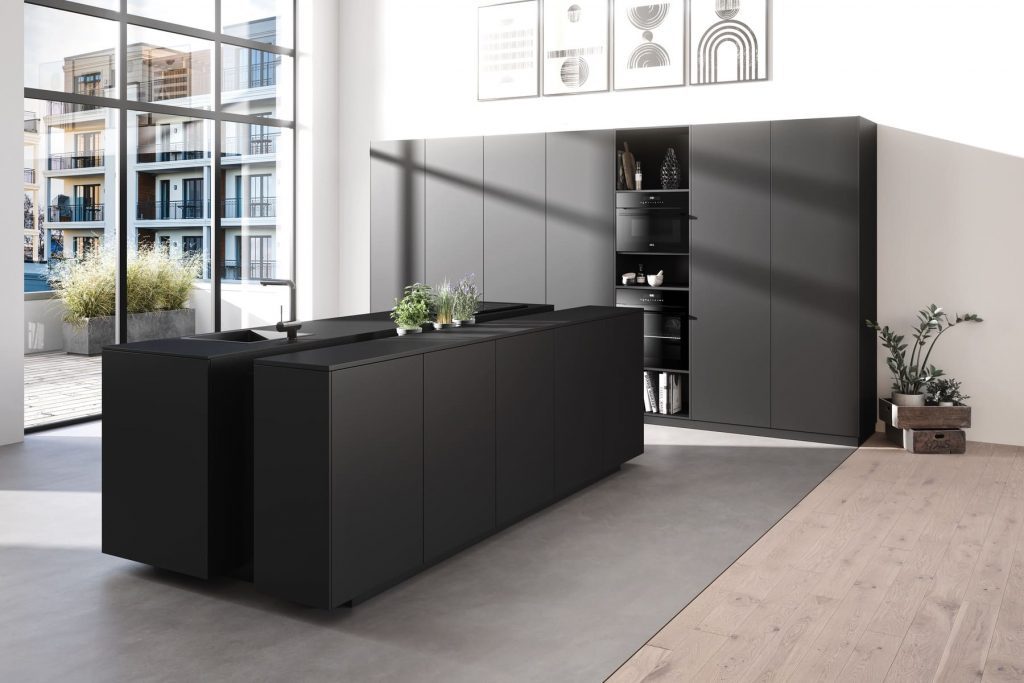 A Kitchen Design for Every Preference
At Simple Interiors, we aim to accommodate a broad array of tastes. This includes fashionable designs such as Rotpunkt's textured wood kitchen doors, authentic wood handleless shaker doors, the popular Memory RI system, among others. Our varied kitchen showroom near Battersea displays even feature sophisticated blue matt lacquered units with wooden-effect tall units and an inventive kitchen pocket door system.
Explore Our Advanced Kitchen Appliances
Each of our fully functional kitchen displays is enhanced by cutting-edge kitchen appliances from distinguished brands like Siemens, Neff, Bora, Quooker, Franke, Elica, and Smeg. This includes a gas venting hob by Siemens, a unique find in the current kitchen market. Additionally, we showcase hot taps from Quooker, Franke, and Abode, along with a wide selection of worktops from brands such as Silestone, Sensa, Dekton (all by Cosentino), and Spekva. For doors and finishes not present in the displays, our kitchen showroom near Battersea also has an extensive range of samples on site for you to browse.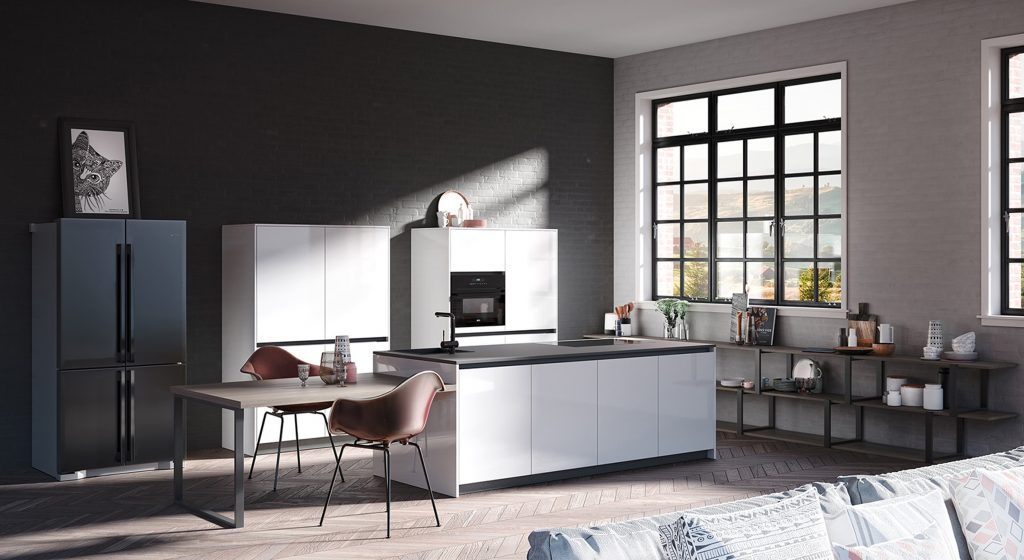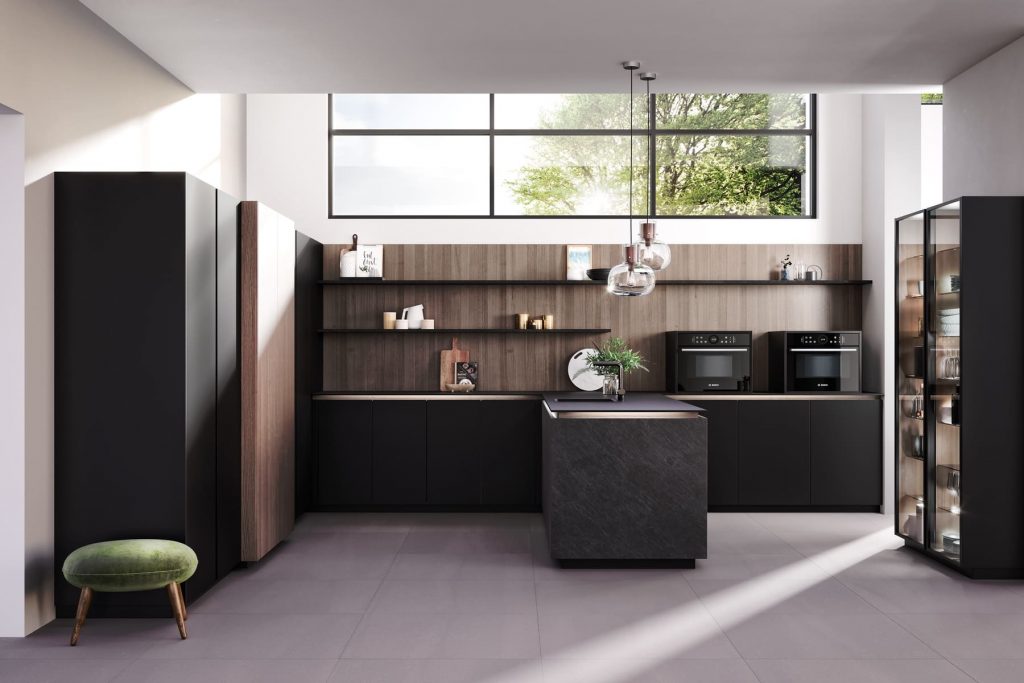 Rotpunkt German Kitchens – Unrivalled Design Versatility
The German kitchen brand Rotpunkt represents the optimal mix of efficient engineering and beautiful aesthetics. Offering outstanding value for money, Rotpunkt's mid-to-high-end kitchen collection stands on par with many pricier German brands. Our skilled Battersea kitchen designers, utilising their broad range of materials, colours, and finishes, can create a genuinely unique and personalised German kitchen for you.
Rotpunkt Kitchens ensure extensive design choices, from classic and subtle to dramatic and eye-catching. They offer practical elements such as anti-smudge doors and aesthetically pleasing additions like glass doors and drawers framed in aluminium. You can rest assured knowing that Rotpunkt's devotion to sustainability guarantees that their cabinets are fully recyclable and constructed with the utmost energy efficiency.
Italian Kitchen Sophistication – Binova by Cubo Design
At our kitchen showroom near Battersea, we also showcase a stunning range of Italian kitchens from Binova by Cubo Design, a frontrunner in Italian kitchen design. Celebrated for their textured materials and home-furniture aesthetic, Binova kitchens ideally suit open-plan spaces. Their assortment includes kitchen doors with herringbone, glass, smoked glass, stone textures, and grooved woods, all resulting in standout and elegant kitchens. Binova kitchens represent great value and have a quicker delivery time than many other brands.
Miton by Cubo Design – Elegant Italian Kitchens
Miton kitchens, a more exclusive range by Cubo Design, are crafted and made in Italy. Offering sophistication and practicality, the Miton series showcases a range of finishes, including full lacquers, laminates, and stunning wood kitchen veneers. Miton kitchens cater to an extensive variety of styles, from industrial and minimalist to classic and modern.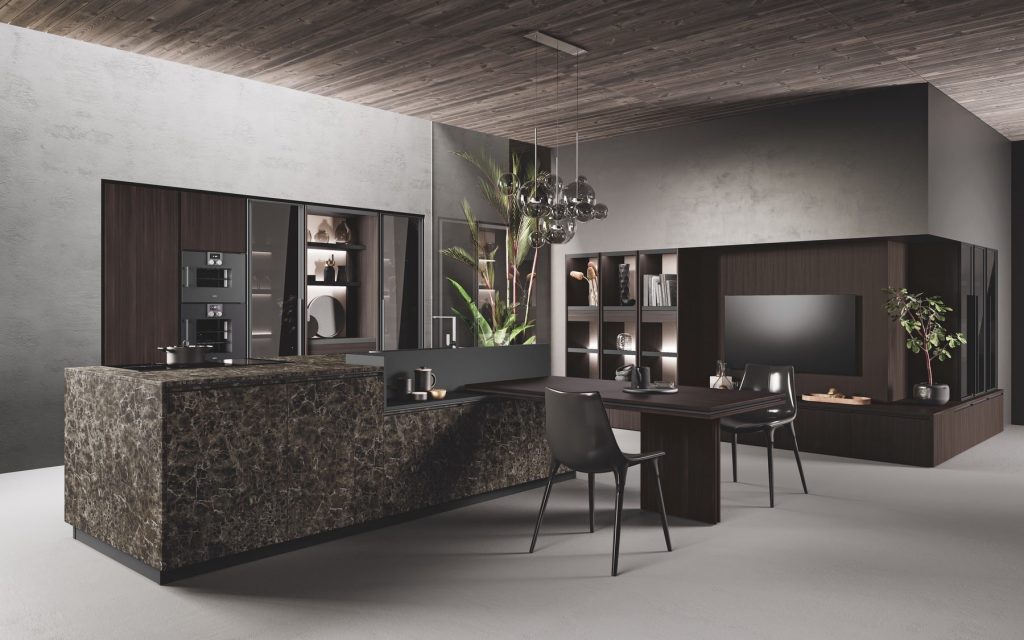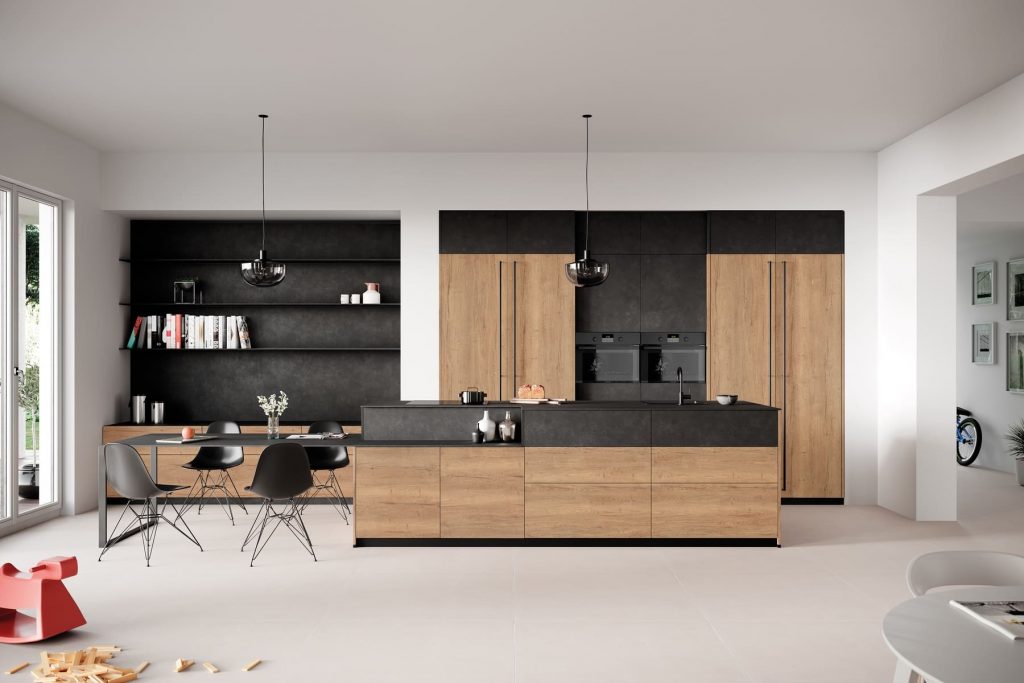 Complimentary Interior and Kitchen Design Service
Another service that sets Simple Interiors apart is our free-of-charge interior design service, which forms an integral part of our kitchen design process. In our initial kitchen design discussion, we'll delve into various kitchen styles, colours, textures, and layouts that might suit you. You'll have the chance to examine our kitchen showroom near Battersea's exceptional displays and extensive variety of samples. We'll also factor in your living conditions, lifestyle, and preferences to ensure your new kitchen ticks all the boxes.
Throughout the design process, we will contribute creative ideas and recommendations that might enhance your kitchen design. Our team is also capable of using architectural plans to infuse your project with individuality and charm. We give guidance on everything from paint shades, soft furnishings, and media units to lighting and flooring to create a harmonious, integrated aesthetic for your kitchen.
Realistic 3D Kitchen Designs
Several days after our first meeting, we'll supply a cost projection for your project, free of charge. We'll also supply a 3D kitchen design that showcases your kitchen in an impressive, photorealistic manner, allowing you to visualise the finished result. We charge a nominal fee for this service, but it's refundable against your order should you decide to go ahead with us. Once the designs are finalised, we'll invite you back to our kitchen showroom near Battersea to discuss them and make any essential changes until you're thoroughly content with the design and pricing.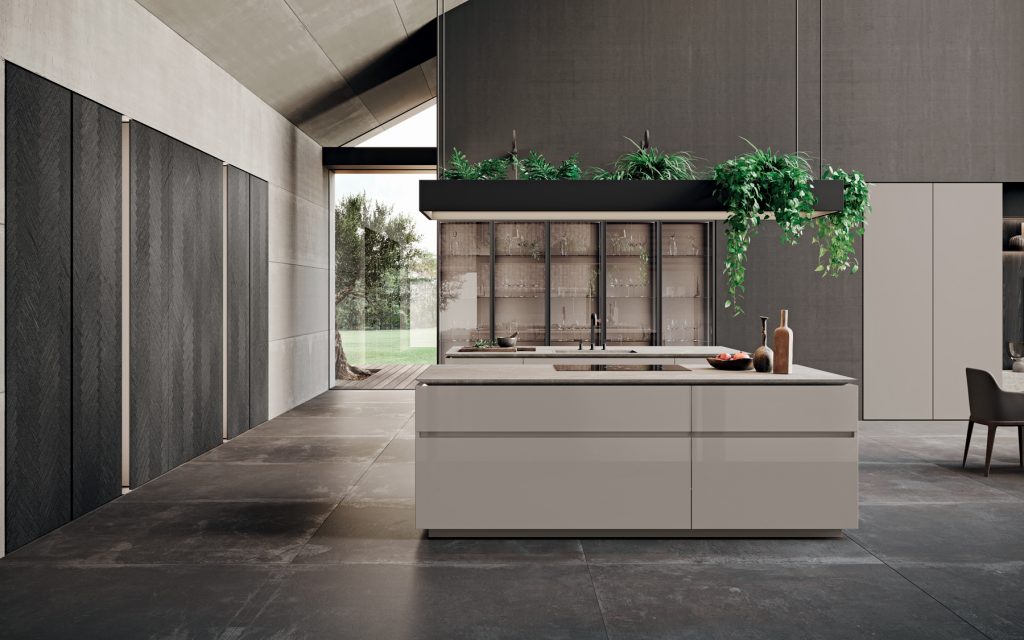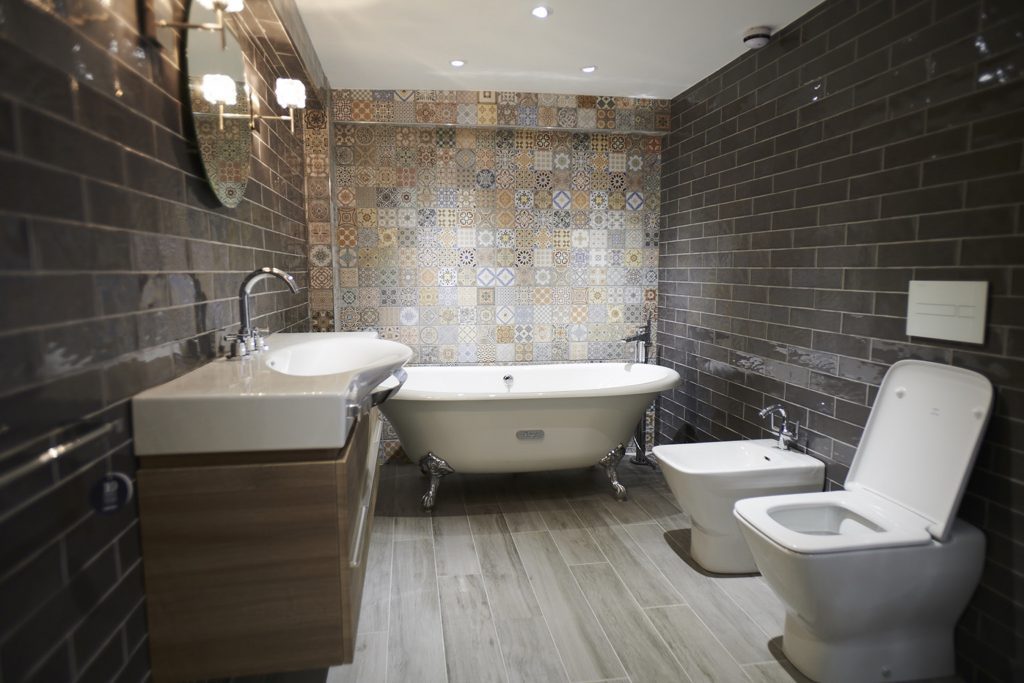 Bespoke Bathroom Spaces in Battersea and Beyond
Beyond our expertise in kitchens, Simple Interiors is also a specialist in bathroom design, serving Battersea, Wandsworth, and the broader South West London vicinity. We're equipped to manage projects of all sizes, and our carefully selected bathroom suppliers ensure we cater to every style and preference. Whether your taste veers towards the classic, modern, or a luxury hotel-style bathroom, we take pride in delivering the ideal bathroom for your home.
Contact Simple Interiors Today
Visit our luxurious kitchen showroom near Battersea in Wandsworth and begin the exciting journey of designing your dream kitchen with Simple Interiors! Feel free to bring your blueprints and ideas, or we can organise a visit to your home to take measurements and discuss your plans. With Simple Interiors, you can rest assured that we'll craft a striking, practical, and bespoke kitchen space that you'll cherish for years to come.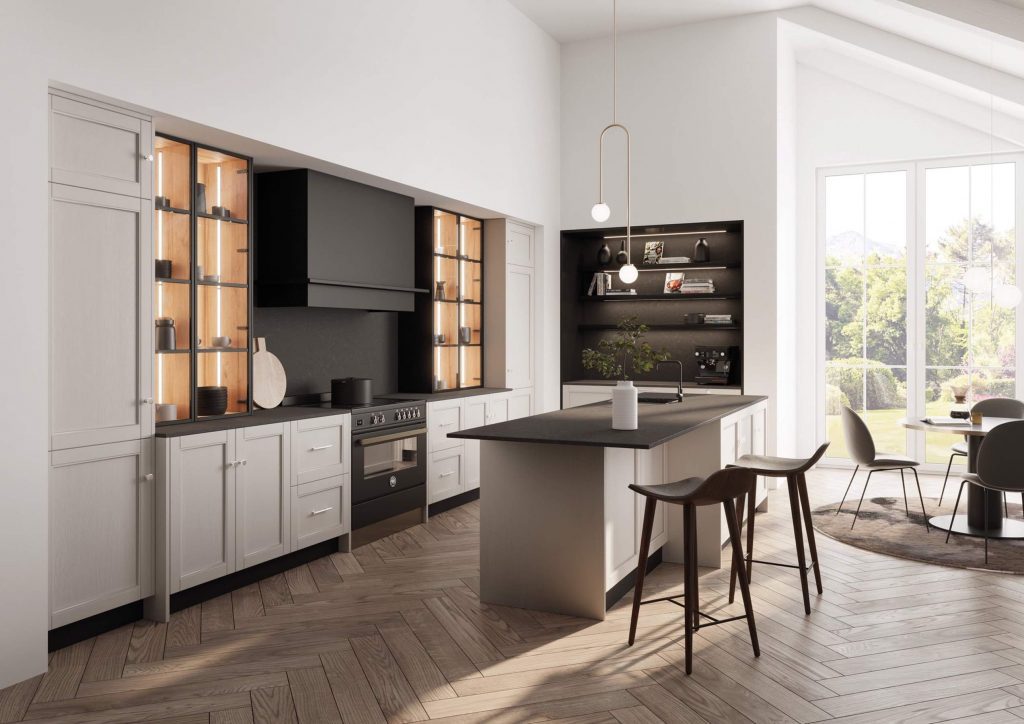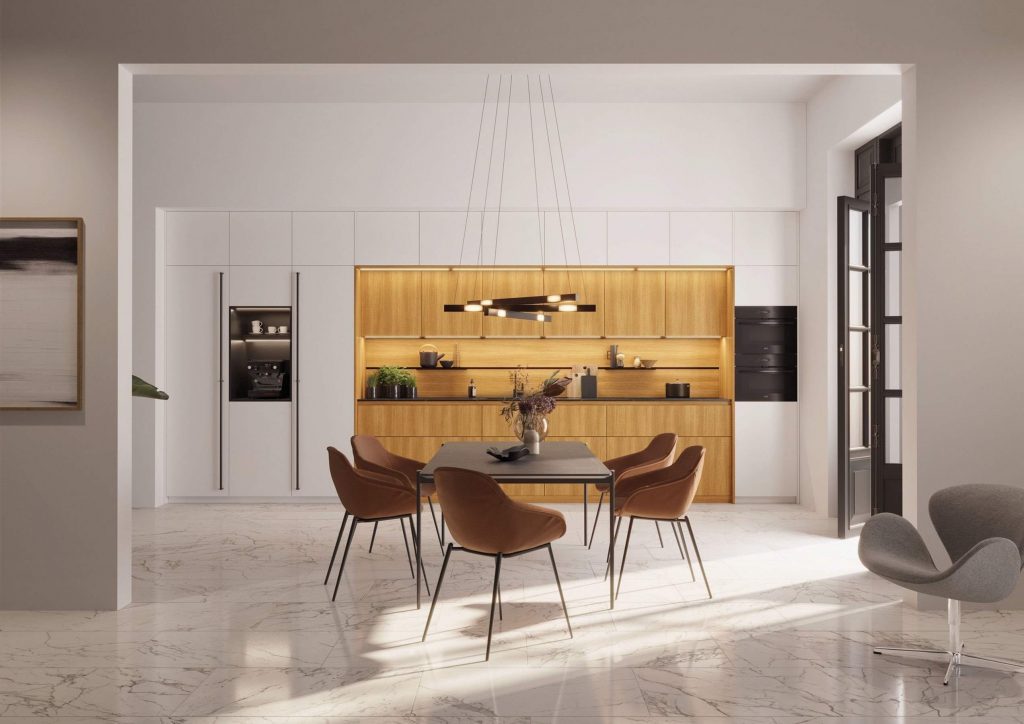 Book A Design Appointment