German Kitchen Showroom Near Streatham
Looking for a great kitchen showroom near Streatham? …Look no further than Simple Interiors in Wandsworth, London's premier experts in kitchen design and installation. Simple Interiors is a family-managed design studio, committed to creating stylish kitchens, bathrooms, and interior spaces in Streatham, Wandsworth and across London. Our premium kitchen showroom near Streatham presents the finest of German and Italian kitchens, with an extensive variety of products that can be fully tailored to your style, needs, and budget.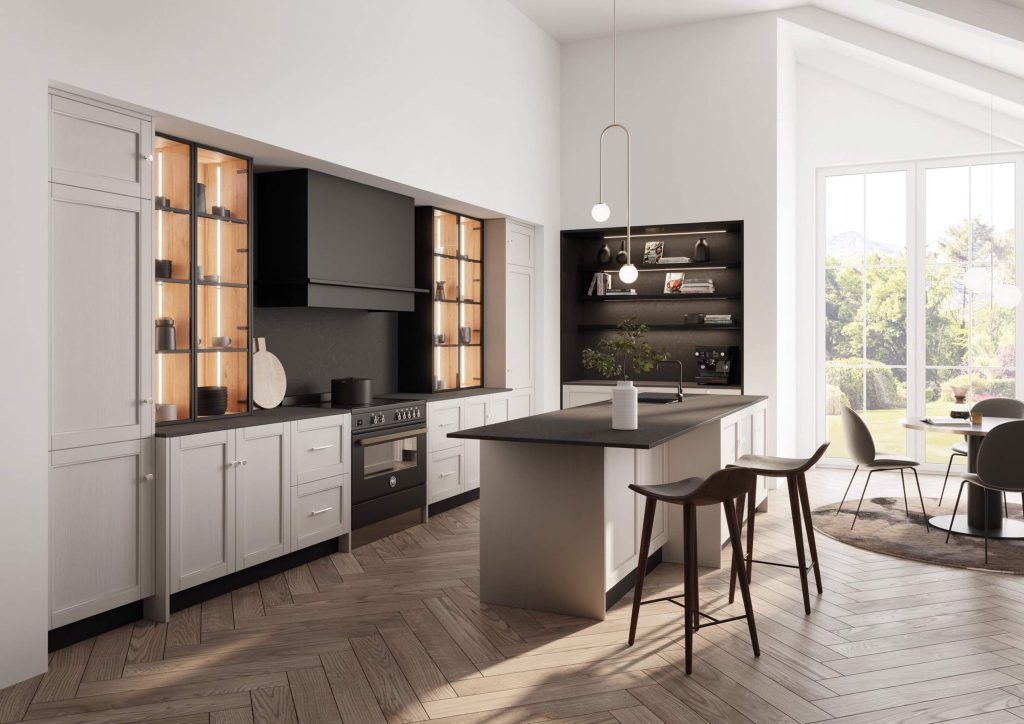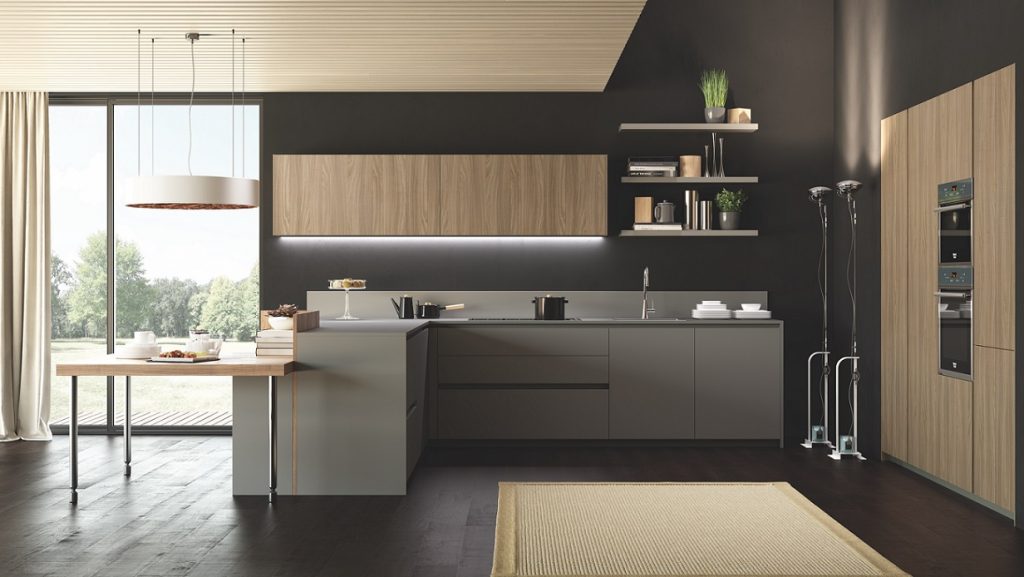 Discover Our Unmatched Service and Expertise
Customers choose Simple Interiors due to our superior customer service and esteemed reputation. We recognise that renovating your kitchen represents a significant investment and we constantly strive to achieve first-class results. We blend our interior design insights with hands-on experience to create a unified and beautiful space that caters to all your requirements. The friendly team at our kitchen showroom near Streatham is eager to create your dream kitchen, and our approach guarantees you'll never feel stressed during the design process. Our goal is to ensure a calm and enjoyable experience as we collaborate to bring your dream kitchen to life.
Find Your Dream Kitchen at Our Kitchen Showroom Near Streatham
Our high-end kitchen showroom near Streatham is conveniently situated a short drive from you, offering a diverse selection of Italian and German kitchen furniture to suit all tastes and budgets. We source and provide your ideal products and finishes, ensuring we not only meet but exceed your expectations while working according to your personal style, lifestyle, and budget. Upon your arrival at our kitchen showroom, you'll be welcomed by an impressive Rotpunkt kitchen island display, with its rustic wood, Bora classic hob, a sink equipped with an eye-catching matt black tap, and a magnificent Dekton worktop!
We encourage you to interact with the fittings during your showroom visit, open the drawers and cupboards, and fully immerse yourself in the style, quality, and finish of our kitchen displays. We showcase a variety of innovative internal storage solutions aimed at maximising space, a critical aspect in many London homes where space can be scarce.
When you venture further in, you'll find our dedicated Streatham kitchen design team working amongst an elegant Italian Binova kitchen setup. By operating directly from our showroom, our designers are consistently available to help, answer any queries you might have, and this guarantees they will always be punctual for your scheduled design appointments with us!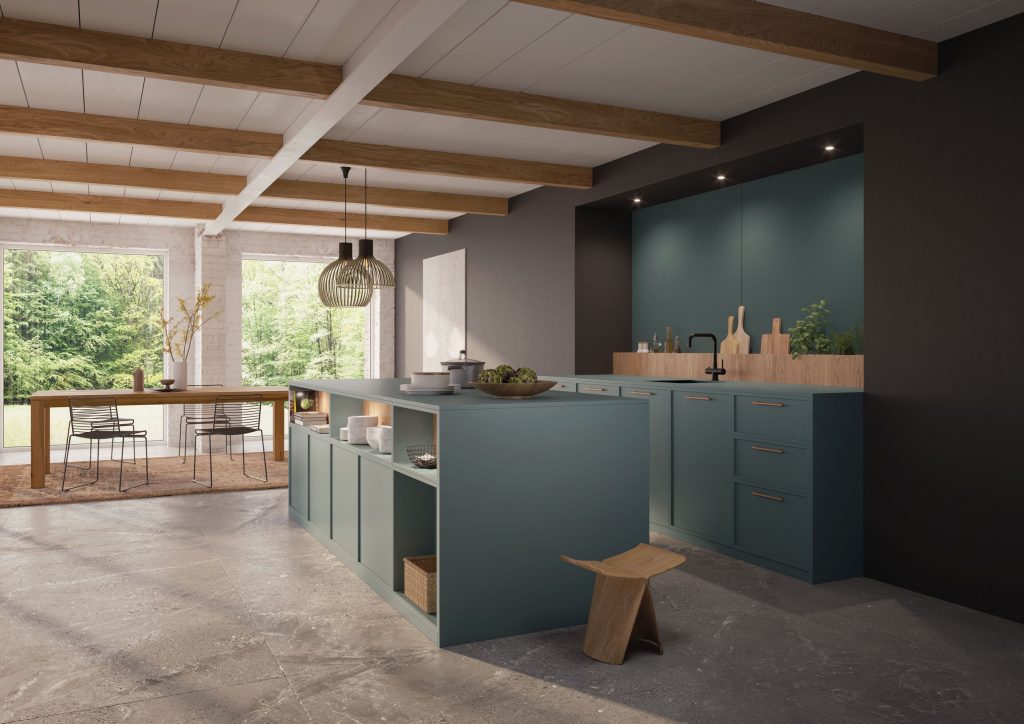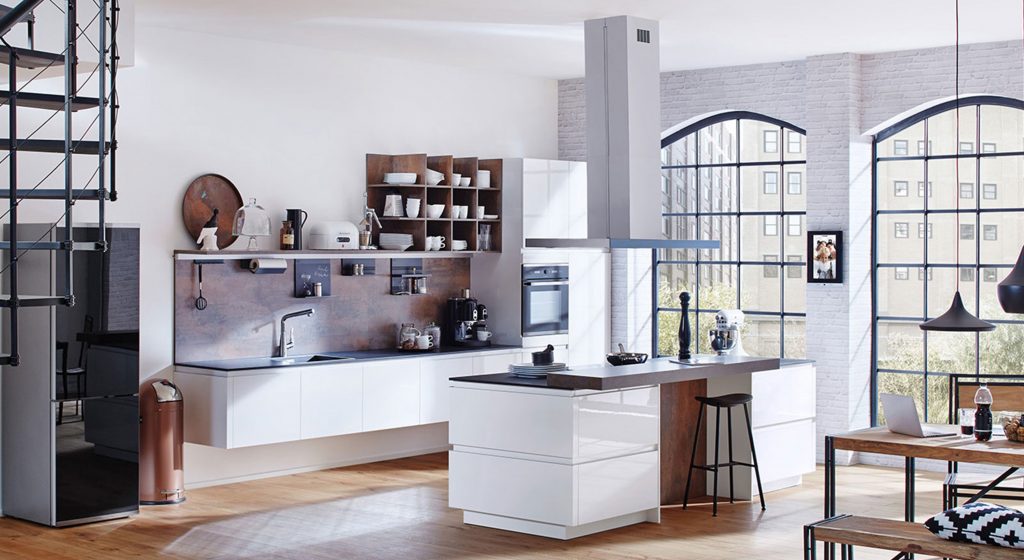 A Kitchen Design for Every Preference
At Simple Interiors, we cater to an extensive range of styles to ensure you can find your ideal kitchen in our collection. This includes current trends like the ribbed wooden kitchen doors by Rotpunkt, authentic handleless shaker doors made of wood, the popular Memory RI system, and much more. Our diverse kitchen showroom near Streatham showcases elegant blue matt lacquered units alongside wood-effect tall units, with the innovative kitchen pocket door system adding a modern twist.
Explore Our Advanced Kitchen Appliances
Every kitchen display at our kitchen showroom near Streatham is fully kitted out, featuring innovative kitchen appliances from respected brands like Siemens, Neff, Bora, Quooker, Franke, Elica, and Smeg. Unique offerings include a rare gas venting hob from Siemens, a product that stands out in the kitchen market. We also feature hot taps from esteemed brands like Quooker, Franke, and Abode, as well as an impressive range of worktops from brands such as Silestone, Sensa, Dekton (all by Cosentino), and Spekva. Our kitchen showroom also houses a comprehensive collection of samples for doors and finishes not on display for your perusal.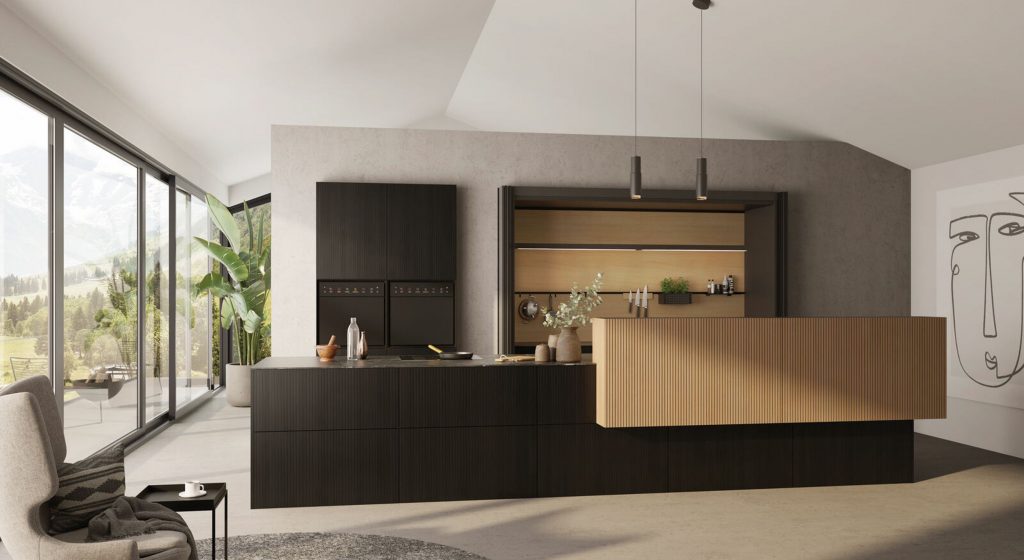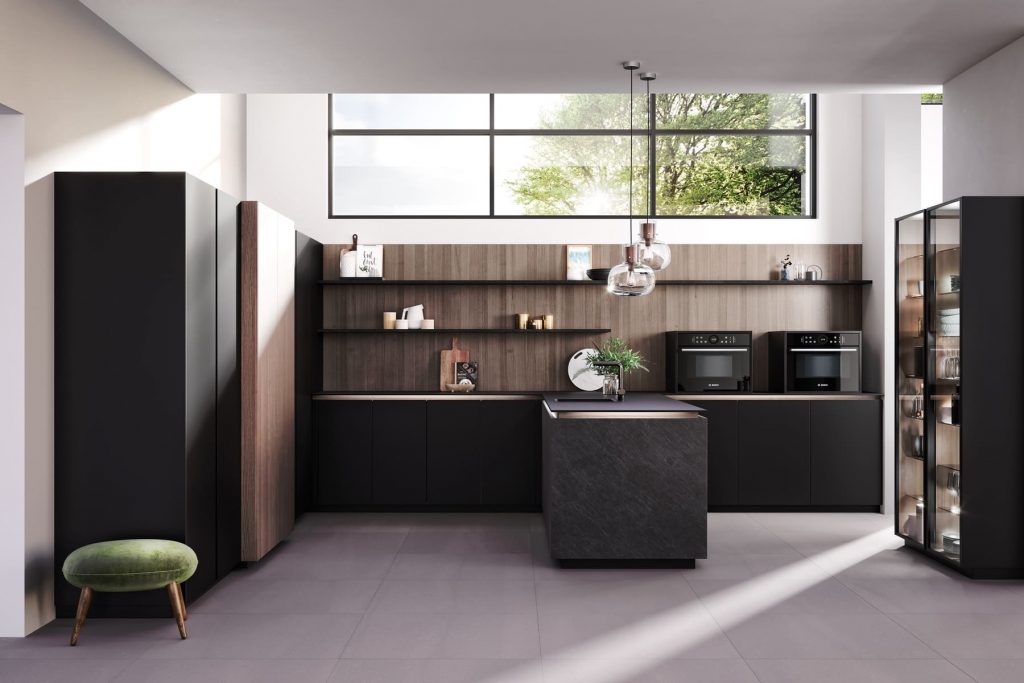 Rotpunkt German Kitchens – Adaptable Designs
The ideal blend of superior engineering and attractive design is embodied in Rotpunkt German Kitchens. The mid-to-high-end kitchen range from Rotpunkt delivers remarkable value for money, in the same category as several higher-priced German counterparts. With a wide array of materials, colours, and finishes, the skilled designers at our kitchen showroom near Streatham can create a truly bespoke and personal German kitchen space for you.
Rotpunkt Kitchens offer a wide spectrum of design possibilities, from understated and timeless to daring and bold. They bring practical solutions to create an efficient kitchen, such as anti-fingerprint doors and appealing design elements including glass doors and drawers framed in aluminium. Rotpunkt's commitment to sustainability additionally ensures their eco-friendly cabinets are entirely recyclable and meet the highest standards of energy efficiency.
Elegant Italian Kitchens – Binova by Cubo Design
Simple Interiors also showcases a stunning range of Italian kitchens by Binova, a Cubo Design brand and a leader in the Italian kitchen design industry. Binova kitchens, known for their textured materials and homely ambience, are particularly suitable for open-plan layouts. The collection includes kitchen doors in herringbone, glass, smoked glass, stone textures, and ribbed woods, all contributing to the creation of modern and striking kitchen spaces. Offering excellent value for money, Binova kitchens also boast shorter delivery times than many other brands.

Miton by Cubo Design – Fine Italian Kitchen Craftsmanship
A smaller selection offered by Cubo Design, Miton kitchens are manufactured in Italy and known for their blend of functionality and elegance. The Miton range presents an array of finishes including full lacquers, laminates, and exquisite wood kitchen veneers. Miton kitchens adapt to a broad range of aesthetics, making them ideal for everything from industrial and minimalist to traditional and contemporary.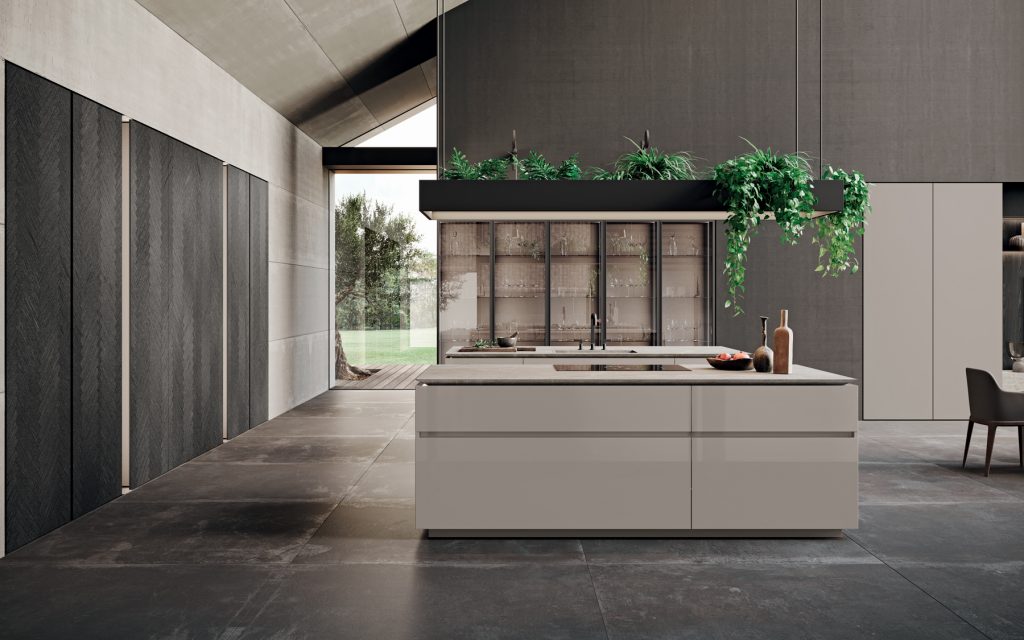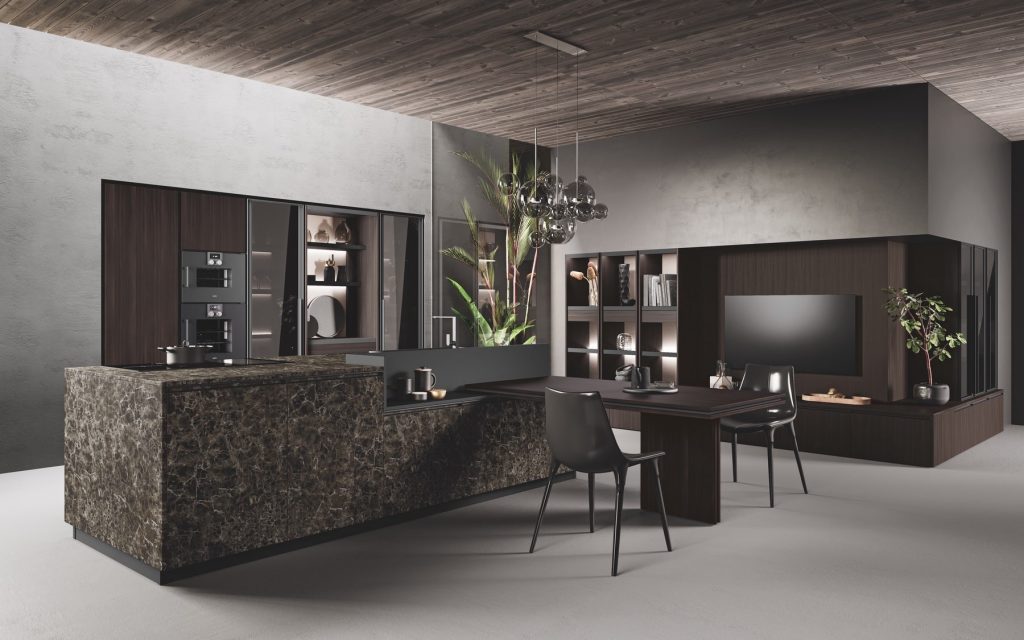 Complimentary Kitchen and Interior Design Service
Unlike many kitchen showrooms in London, Simple Interiors offers a complimentary interior design service, included in our kitchen design process at no extra cost. In our initial design consultation, we'll delve into a variety of kitchen styles and layouts while you explore our kitchen showroom near Streatham and its remarkable displays and extensive collection of samples. When designing, we'll always consider your lifestyle and personal preferences, ensuring your new kitchen aligns with your needs.
Throughout the design journey, we'll assess your space, offering imaginative suggestions that could enhance your kitchen design. Our team can also work with architectural plans to infuse a unique charm into your kitchen. We will offer honest advice on aspects such as paint colours, soft furnishings, media units, lighting, flooring and more to ensure that a harmonious aesthetic ties your kitchen together.
Realistic 3D Kitchen Designs
Shortly after your initial consultation, we'll provide a cost estimate for your project at no expense. In addition, we'll present a 3D kitchen design that showcases your kitchen in a realistic way, allowing you to envision exactly how it will look once completed. We do charge a modest fee for this service, but it's refundable against your order should you choose to proceed with us. Once the designs are complete, we'll extend an invitation for you to return to our kitchen showroom near Streatham for an in-depth discussion and to change any aspects of the design until you're utterly content.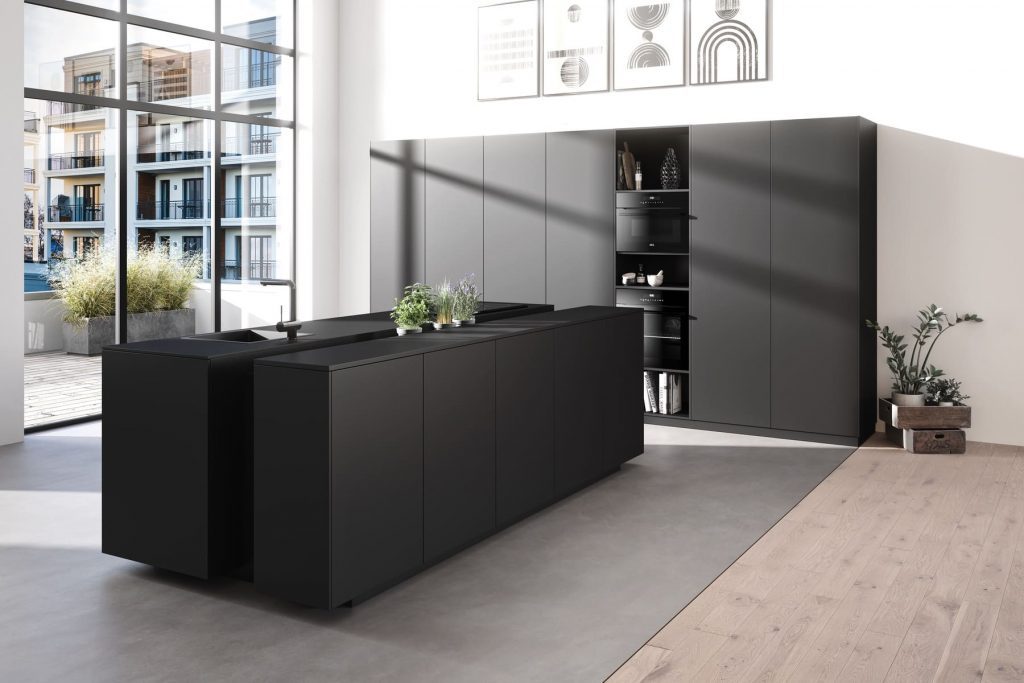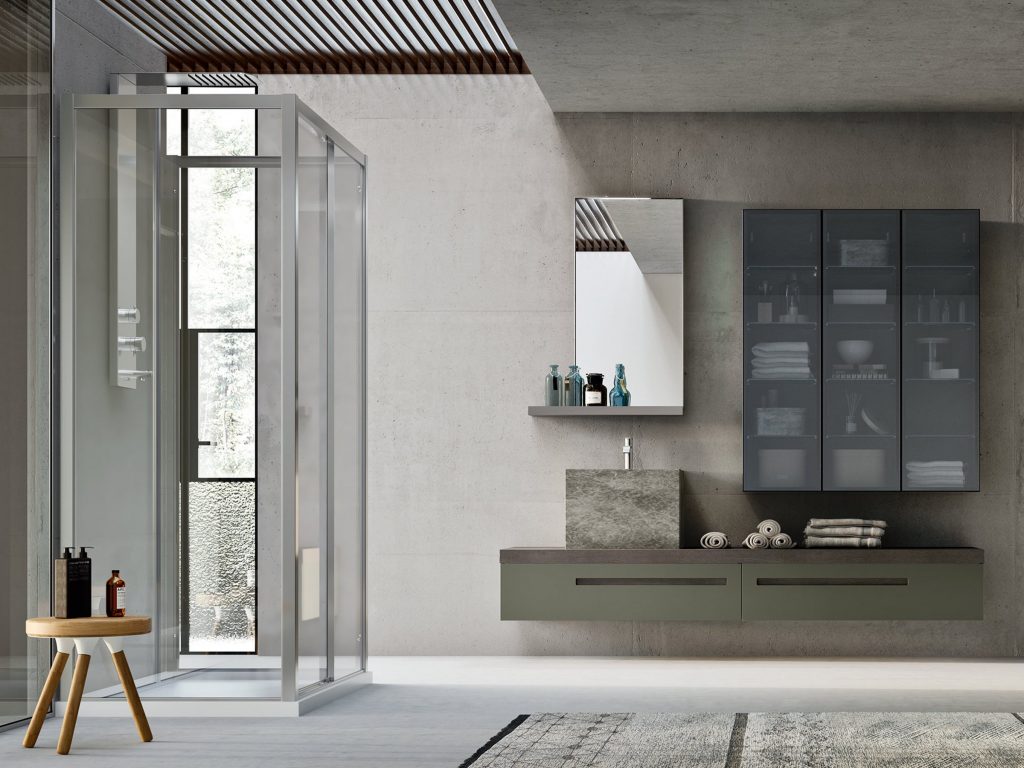 Luxurious Bathroom Spaces in Streatham and Beyond
Alongside our expertise in kitchen design, Simple Interiors holds a specialisation in bathroom design, catering to Streatham, Wandsworth and other South West London areas. We're equipped to handle projects of all sizes, and our carefully chosen bathroom suppliers assure that we have products to match every taste and preference. Whether your heart desires a classic, contemporary, or plush hotel-style bathroom, we take pride in creating the perfect bathroom to complement your home.
Want to Learn More?
Visit our luxury kitchen showroom near Streatham today to begin your journey towards your dream kitchen with Simple Interiors! Bring along your sketches and ideas or allow us to arrange a home visit to take measurements and discuss your needs. With Simple Interiors, rest assured that we'll assist you in creating a fashionable and practical kitchen that you'll treasure for many years to come.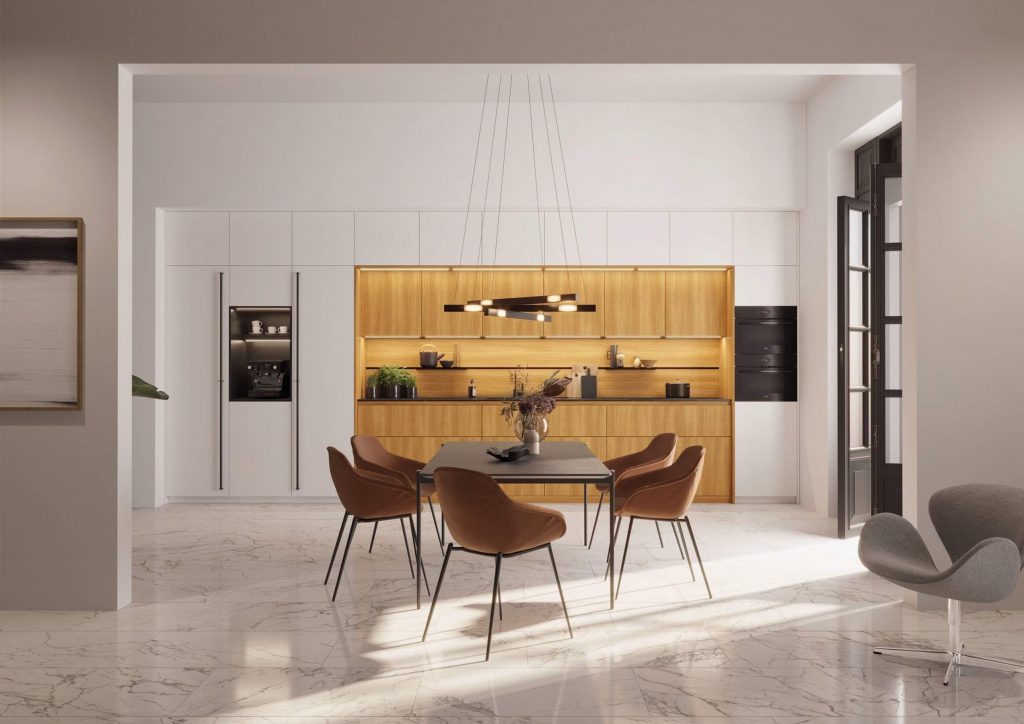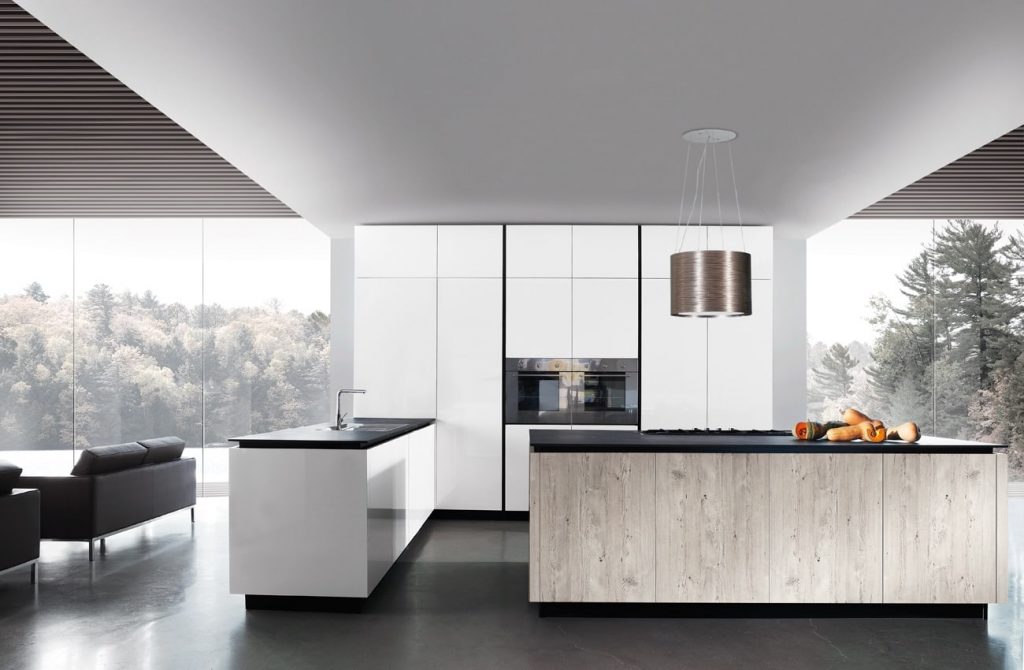 Book A Design Appointment