Premier Kitchen Showroom Near Earlsfield
Looking for a kitchen showroom near Earlsfield? …Simple Interiors is a foremost provider of kitchen design and installation services in Wandsworth, London. We specialise in the finest Rotpunkt German kitchens and Binova Italian kitchens. Our luxury kitchen showroom near Earlsfield is located a short drive from you, offering easy access for local residents and the wider South West London region. With a legacy of crafting beautiful kitchens, bathrooms, and internal spaces, our family-run design studio is dedicated to creating the ideal solution for your home.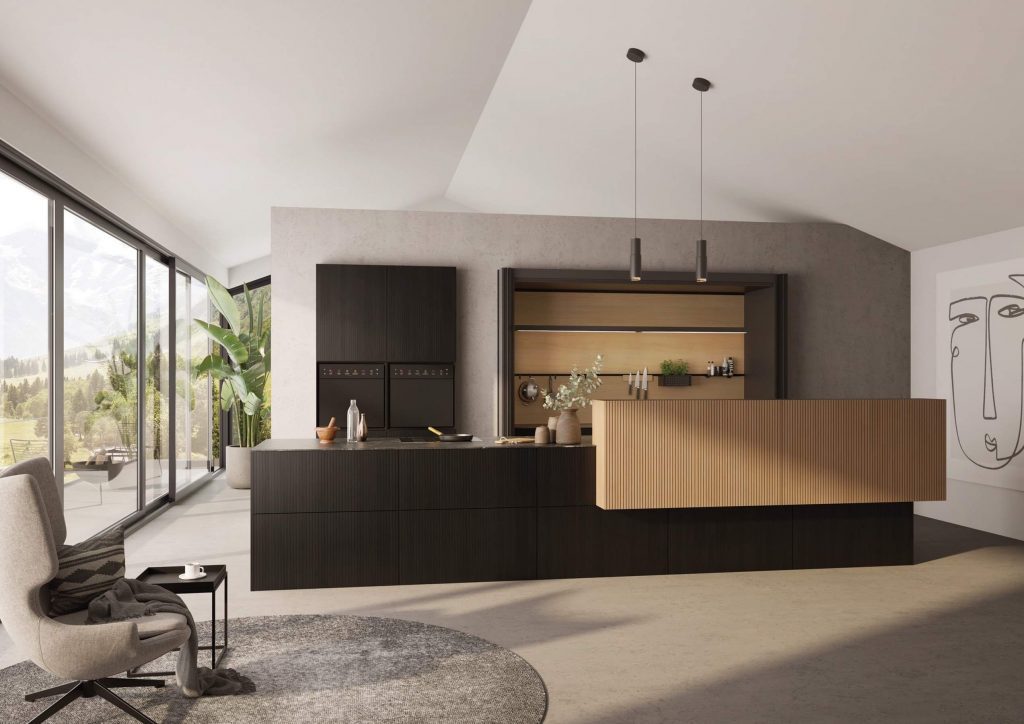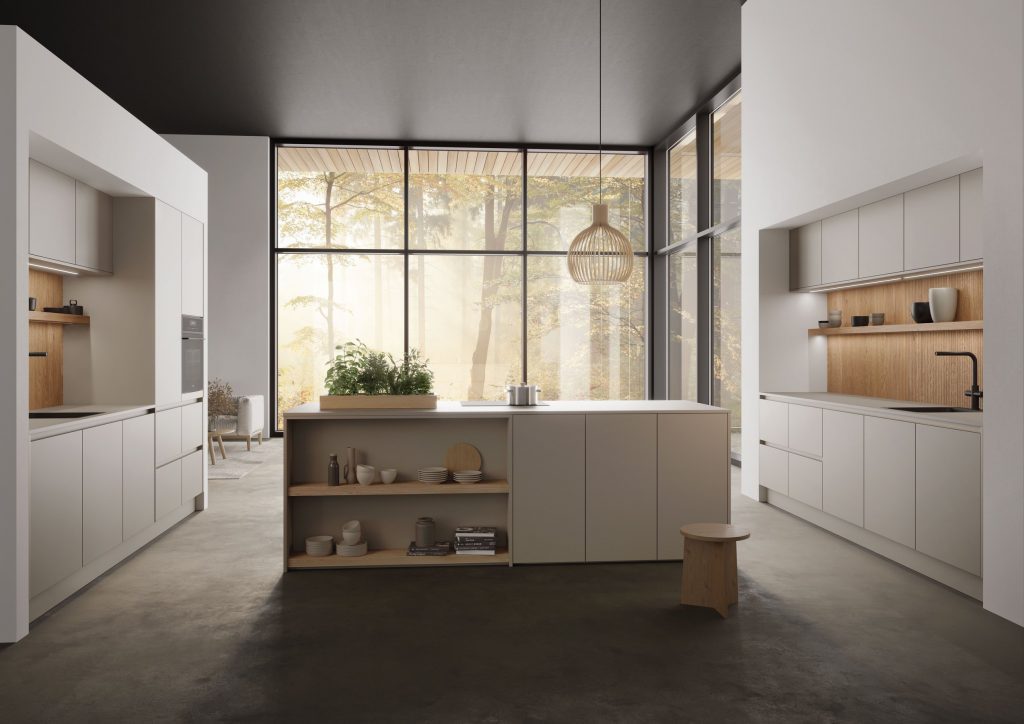 Professional Kitchen Design Service in Earlsfield
At Simple Interiors, our exceptional customer service and immaculate reputation in the Earlsfield and South West London area truly set us apart. We appreciate that designing and fitting your perfect kitchen makes for a substantial investment, and our team of Earlsfield kitchen design professionals is devoted to producing remarkable outcomes. Recognising the uniqueness of each home, our team of designers and fitters work persistently to ensure your new kitchen suits your unique needs and tastes. From innovative space-saving solutions to luxurious materials and finishes, our bespoke kitchens are created to both excite and inspire.
With a friendly approach and an emphasis on a relaxed, enjoyable experience, we collaborate closely with our clients from our kitchen showroom near Earlsfield to establish a stylish space that's ideally suited to them.
Find Your Ideal Kitchen in Our Kitchen Showroom Near Earlsfield
Our exclusive kitchen showroom near Earlsfield displays an eclectic range of Italian and German kitchen furniture designed to accommodate all styles and budgets, wherein we guarantee you will encounter countless options for your dream kitchen. Presenting the best of Rotpunkt kitchen island displays and resourceful storage solutions, we excel in identifying the ideal products and finishes to fulfil your expectations. Engage with our expert design team, explore our striking display kitchens, and find the perfect solution for your Earlsfield home. Our design team is constantly on hand to help, promising a smooth and exciting journey towards crafting your perfect kitchen.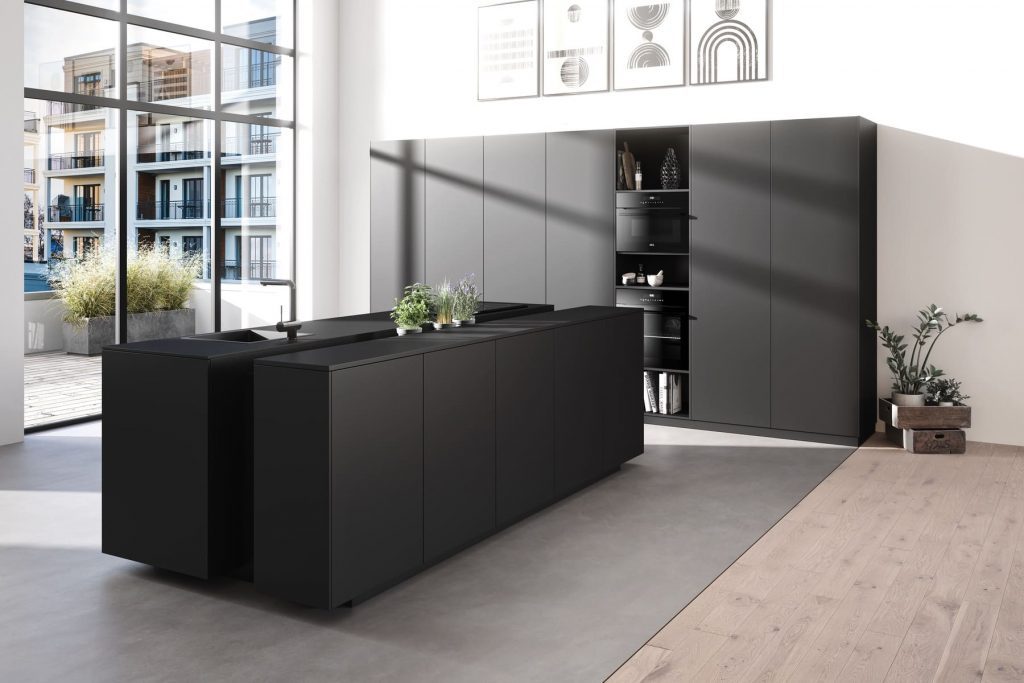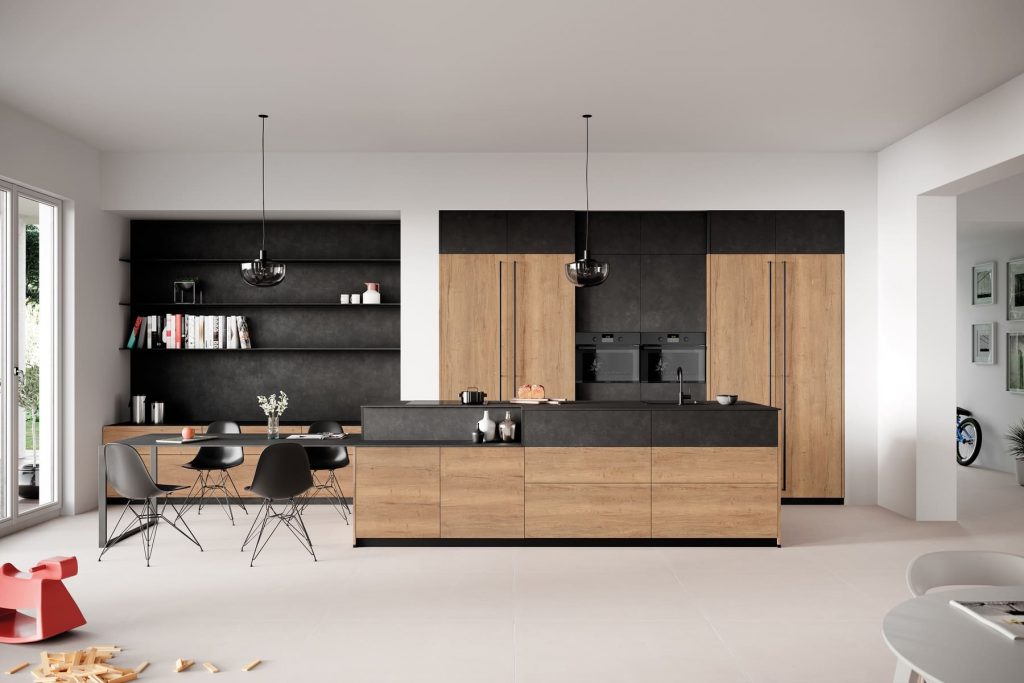 Rotpunkt German Kitchens – Unmatched Design Adaptability
Rotpunkt German Kitchens exemplify the ideal blend of engineering expertise and exquisite design. Our proficient Earlsfield kitchen designers have the capability to design a truly personalised German kitchen space for you, offering a wide array of materials, colours, and finishes. When visiting our kitchen showroom near Earlsfield, you'll discover stunning Rotpunkt kitchen displays to inspire your choices. Rotpunkt's dedication to sustainability also ensures their eco-friendly cabinets are fully recyclable and manufactured with optimal energy efficiency.
Italian Kitchen Refinement – Binova and Miton by Cubo Design
In addition to high-end German kitchens, Simple Interiors also showcases an elegant selection of Italian kitchens from Binova and Miton, both by Cubo Design. Characterised by their textured materials and homely feel, these kitchens are a perfect fit for open-plan spaces. Offering a broad spectrum of styles and finishes, Binova and Miton kitchens deliver outstanding value for money, and clients benefit from quicker delivery times compared to many other brands. Examples from their stunning range are available to view at our kitchen showroom near Earlsfield.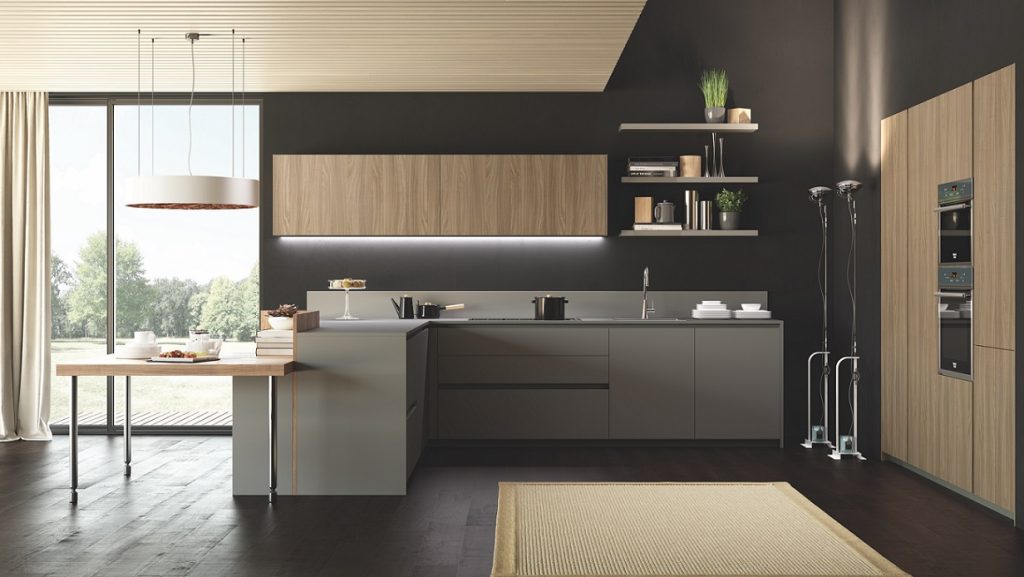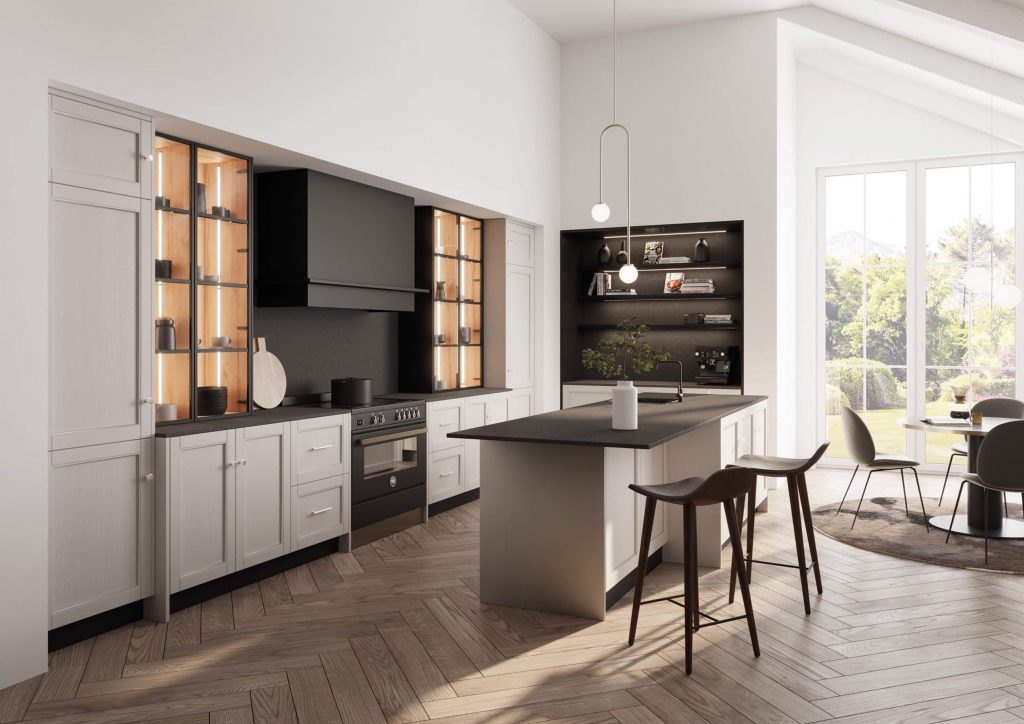 Complimentary Interior and Kitchen Design Service in Earlsfield
Unlike many London kitchen firms, Simple Interiors offers a free interior design service as a part of our kitchen design process. We take into account your home's requirements, your lifestyle and preferences to guarantee that your new kitchen fulfils all your needs. Our team can examine architectural blueprints, offer advice on paint colours, soft furnishings, media units, lighting, flooring, and more to assure an integrated aesthetic for your kitchen.
Realistic 3D Kitchen Designs
Subsequent to our initial consultation, we'll present you with a cost estimate for your project at no expense to you. Our 3D kitchen design service showcases your kitchen in an impressive, photorealistic manner, offering a clear view of its appearance post-installation. This service involves a small charge, which is refundable against your order should you choose to progress with us. Once your design has been finalised, we'll invite you back to our kitchen showroom near Earlsfield, where you can review it and request any changes.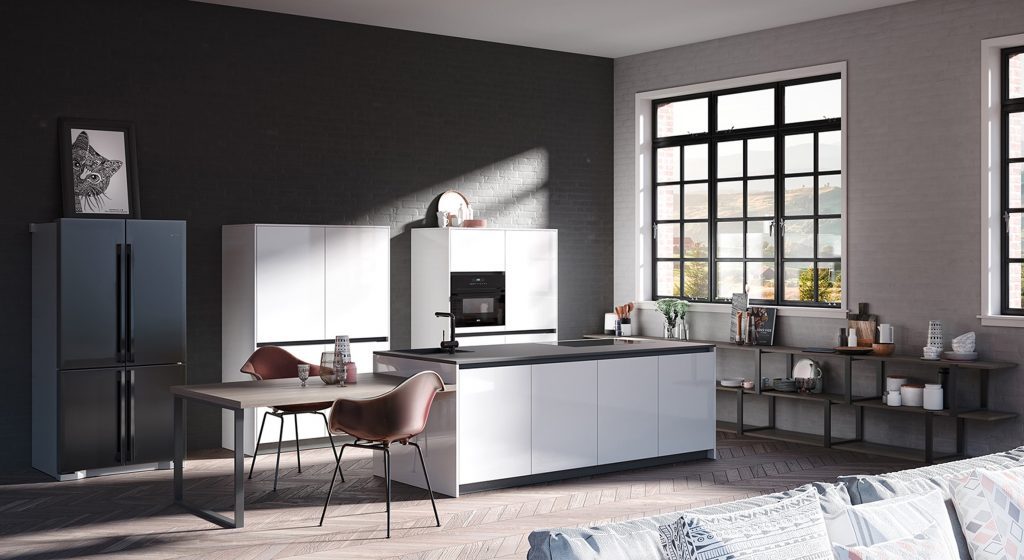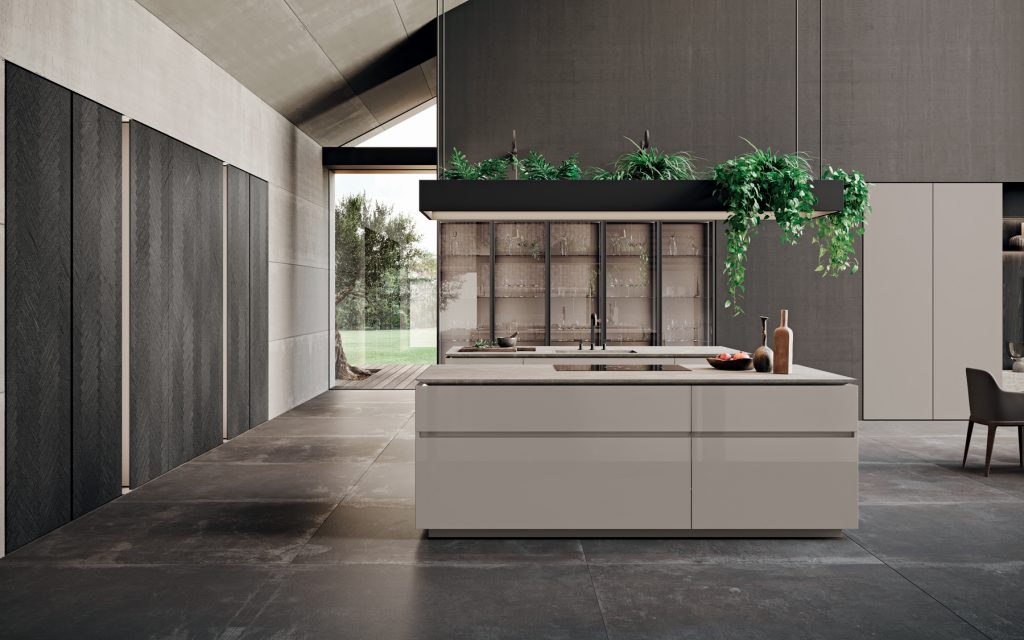 Expert Kitchen Installations
At Simple Interiors, our dedication to perfection extends to our specialist kitchen installation services, providing top-notch kitchen solutions to our clients in Earlsfield and the broader South West London vicinity. Our competent team of fitters will work diligently to ensure that your new kitchen is installed to the most exacting standards, with extreme attention to detail and accuracy. We recognise the importance of a flawless outcome, and our team will see to it that your kitchen installation is completed efficiently with minimal interference to your daily routine.
Luxurious Bathroom Designs in Earlsfield and Beyond
Beyond our kitchen design services, Simple Interiors also excels in bathroom design for Earlsfield, Wandsworth, and the adjacent South West London regions. We're equipped to tackle projects of all sizes, and our carefully selected bathroom suppliers ensure we offer products to cater to every aesthetic and preference.
Visit our luxury kitchen showroom near Earlsfield, London, and begin your journey to materialise your dream kitchen or bathroom with us. Bring your blueprints and ideas, or we can arrange a visit to your Earlsfield home to take measurements and discuss your needs.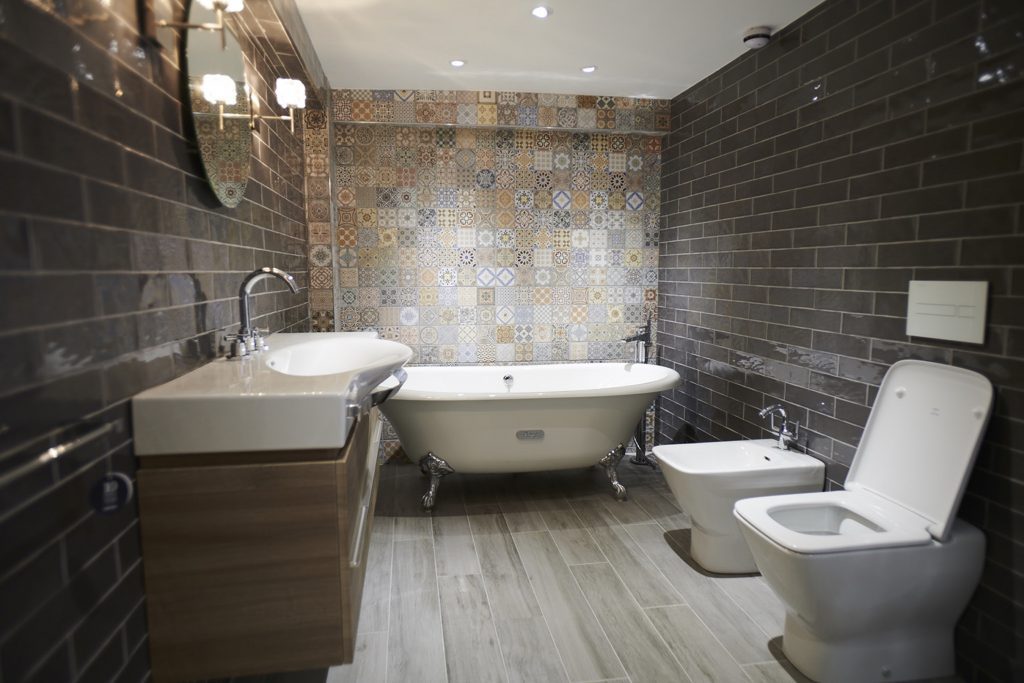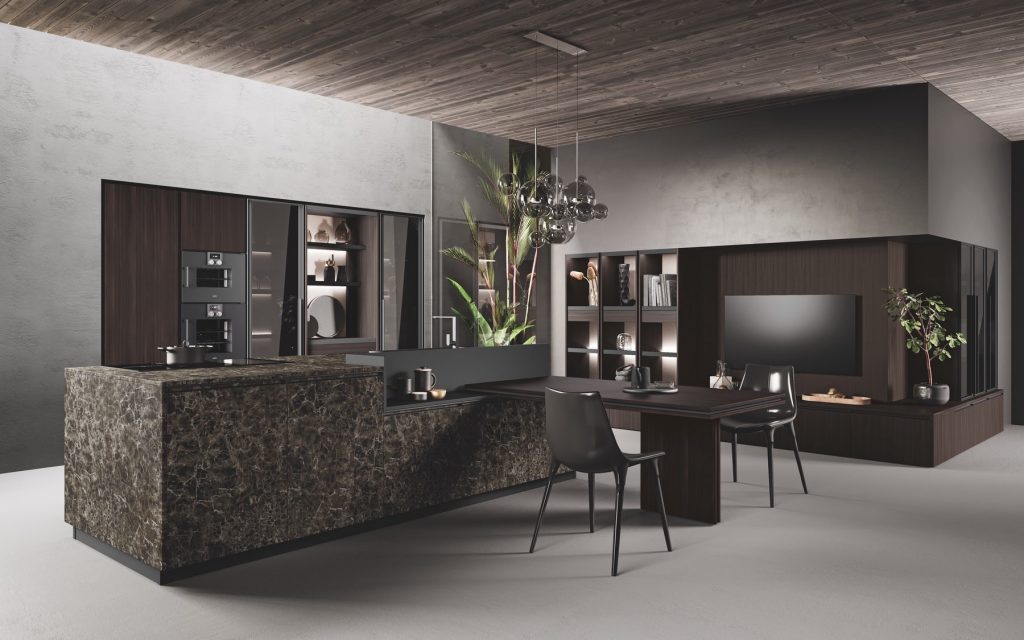 Book a Complimentary Kitchen Design Consultation Today
Allow Simple Interiors to help you craft the ideal kitchen for your home, offering a smooth and enjoyable journey from beginning to end. Schedule your free design consultation in our luxurious kitchen showroom near Earlsfield and collectively we can discuss your plans and explore diverse kitchen styles, colours, textures, and layouts. Rest assured we can create a kitchen area that is genuinely unique and thoroughly tailored to your requirements. We eagerly await meeting you and bringing your dream kitchen to life!
Book A Design Appointment