Bespoke Kitchen Showroom Near Tooting Bec
In search of a kitchen showroom near Tooting Bec? …Your search ends with Simple Interiors in Wandsworth, London's specialists in kitchen design and installation. Simple Interiors, a family-run design studio, is devoted to creating bespoke kitchens, bathrooms, and interior areas in Tooting Bec, Wandsworth and all of South West London. Our comprehensive kitchen showroom near Tooting Bec showcases the best that German and Italian kitchen designs have to offer, featuring a wide selection of products that can be entirely customised to align with your personal needs and budget.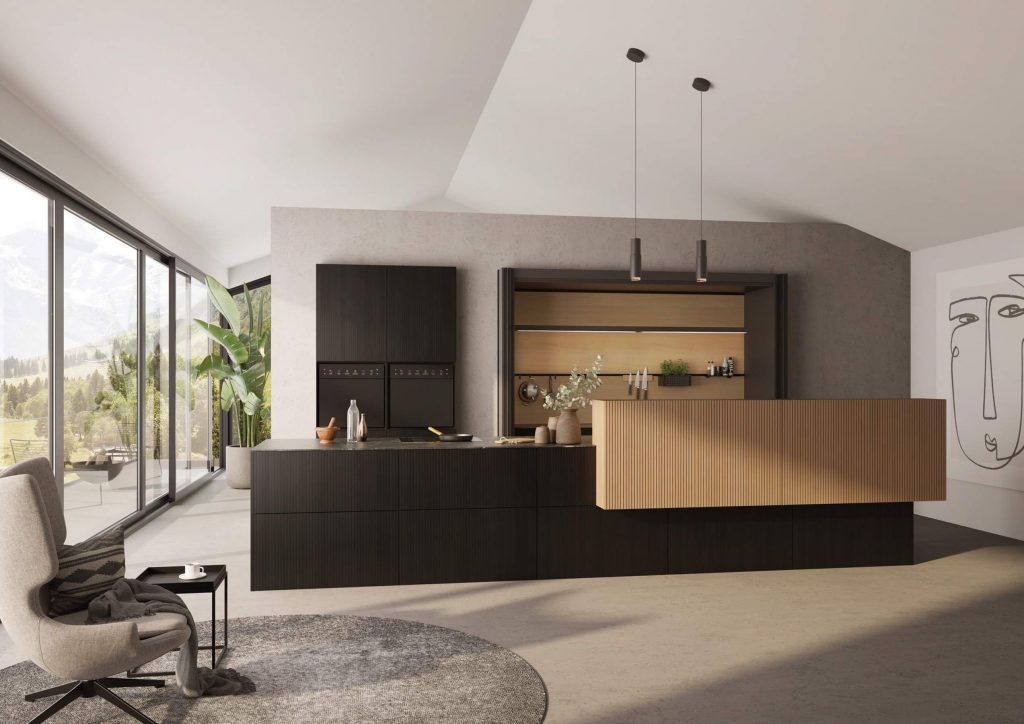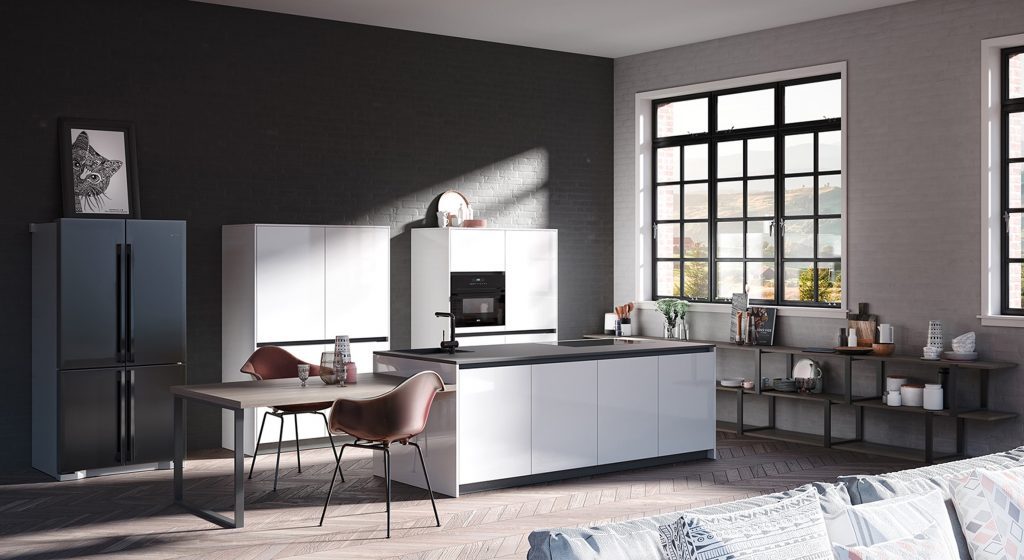 Experience Our Excellent Service and Proficiency
At Simple Interiors, we are renowned for our exceptional customer service, consistently delivering quality products to enhance your daily life. We understand that renovating your kitchen is a substantial investment and we aim to supply an outstanding kitchen for every client. Our team of committed designers merges their interior design knowledge with practical proficiency to create a visually appealing space that accommodates your every need. Our friendly team is enthusiastic about bringing your dream kitchen to life, and our strategy ensures you'll never feel pressured throughout the design journey. From your first visit to our kitchen showroom near Tooting Bec, we want to provide a relaxed and enjoyable experience as we collaborate to design your ideal kitchen.
Discover Your Perfect Kitchen at Our Kitchen Showroom Near Tooting Bec
Our luxury kitchen showroom near Tooting Bec is just a short drive away, presenting an expansive array of German and Italian kitchen furniture to match all preferences and budgets. We locate and supply your perfect products and finishes, ensuring that we not only fulfil but surpass your expectations while respecting your individual style and budget. When you step into our Tooting Bec kitchen showroom, a striking Rotpunkt kitchen island display awaits you, featuring its rustic timber, a Bora classic hob, a sink fitted with a sleek matt black tap, and a beautiful Dekton worktop!
During your exploration of our showroom, we invite you to experience the furniture firsthand and open drawers and cupboards to truly appreciate the style, quality, and finish of our kitchen designs. We showcase a range of innovative internal storage solutions designed to optimise space, a vital feature in many London homes where space may be limited.
As you delve deeper, you'll come across our committed kitchen designers, working among an exquisite Italian Binova kitchen display. By being based directly within our showroom, our designers are continually on hand to assist or answer any questions you might have, and this ensures they are always timely for your design consultations with us!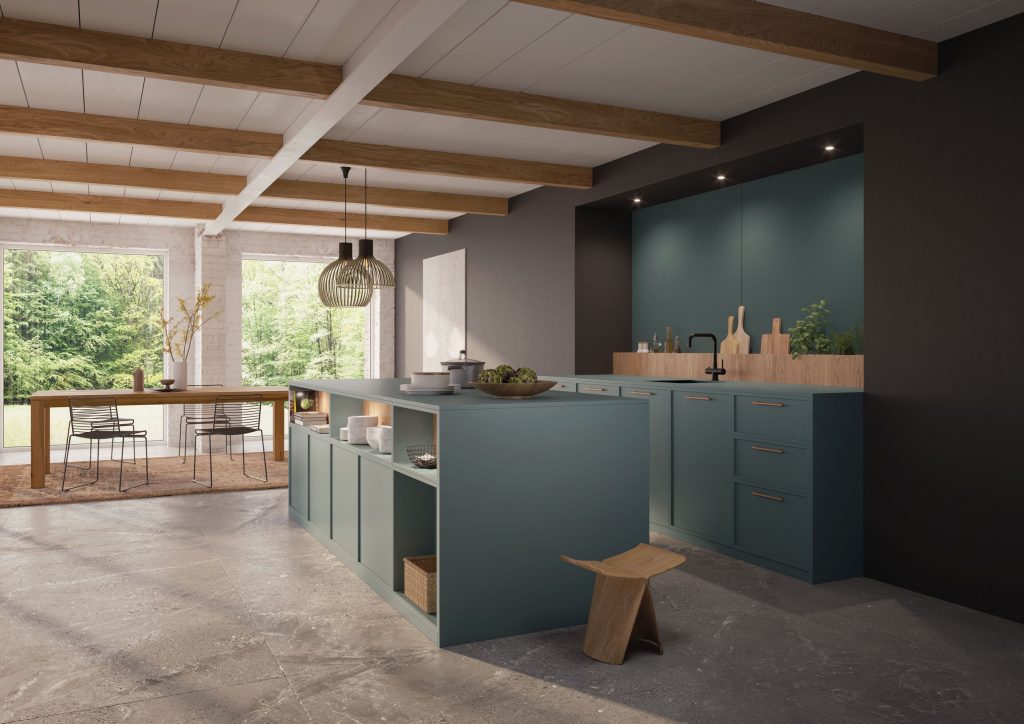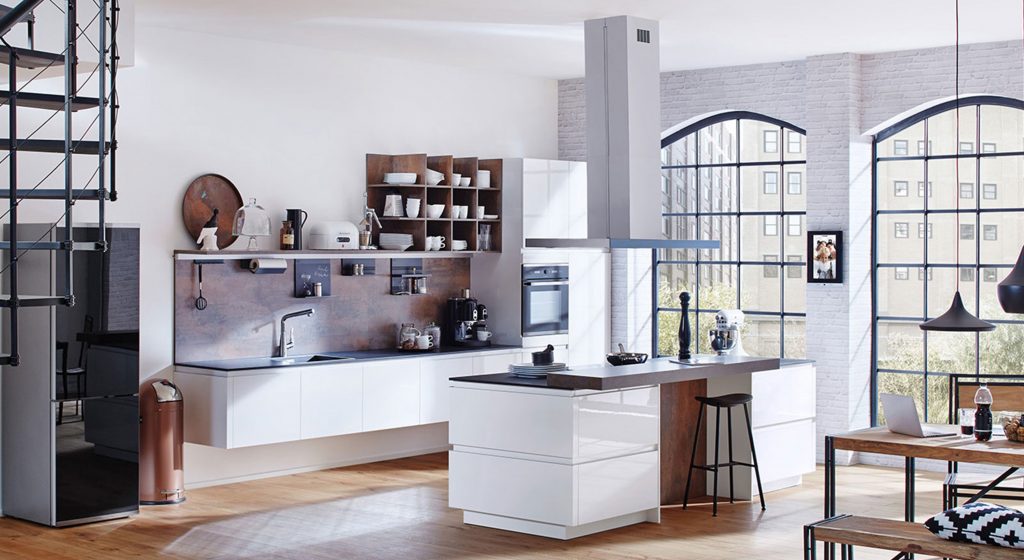 A Kitchen Style for Every Taste
At Simple Interiors, we make sure to supply a wide range of styles, ensuring that you can find your perfect kitchen in our collection. We accommodate current trends such as Rotpunkt's textured wood kitchen doors, genuine wood handleless shaker doors, the highly-regarded Memory RI system, and many more. Our diverse kitchen showroom near Tooting Bec displays stylish blue matt lacquered units juxtaposed with tall units in a wood-effect finish, with the revolutionary kitchen pocket door system bringing a contemporary edge.
Our Cutting-Edge Kitchen Appliances
Each kitchen display at our kitchen showroom near Tooting Bec is fully equipped, including state-of-the-art kitchen appliances from leading brands like Siemens, Neff, Bora, Quooker, Franke, Elica, and Smeg. Stand-out features include a gas venting hob from Siemens, a one-of-a-kind product in today's kitchen market. We also showcase hot taps from prestigious brands such as Quooker, Franke, and Abode, in addition to a remarkable array of worktops from brands including Silestone, Sensa, Dekton (all by Cosentino), and Spekva. You'll also find an extensive set of samples for doors and finishes not displayed in our showroom, available for your perusal.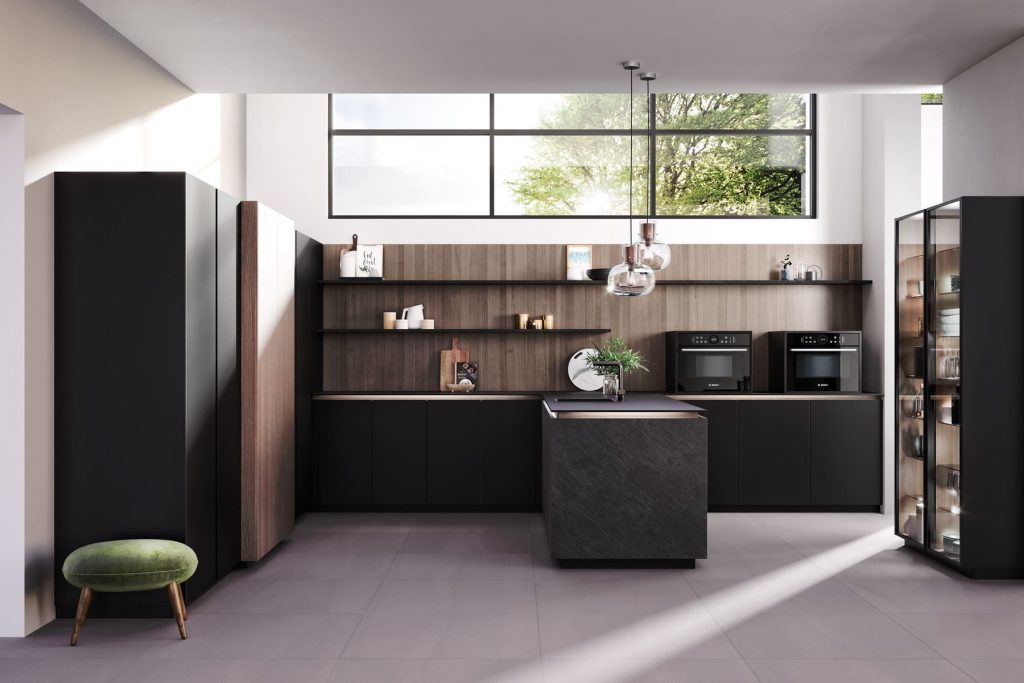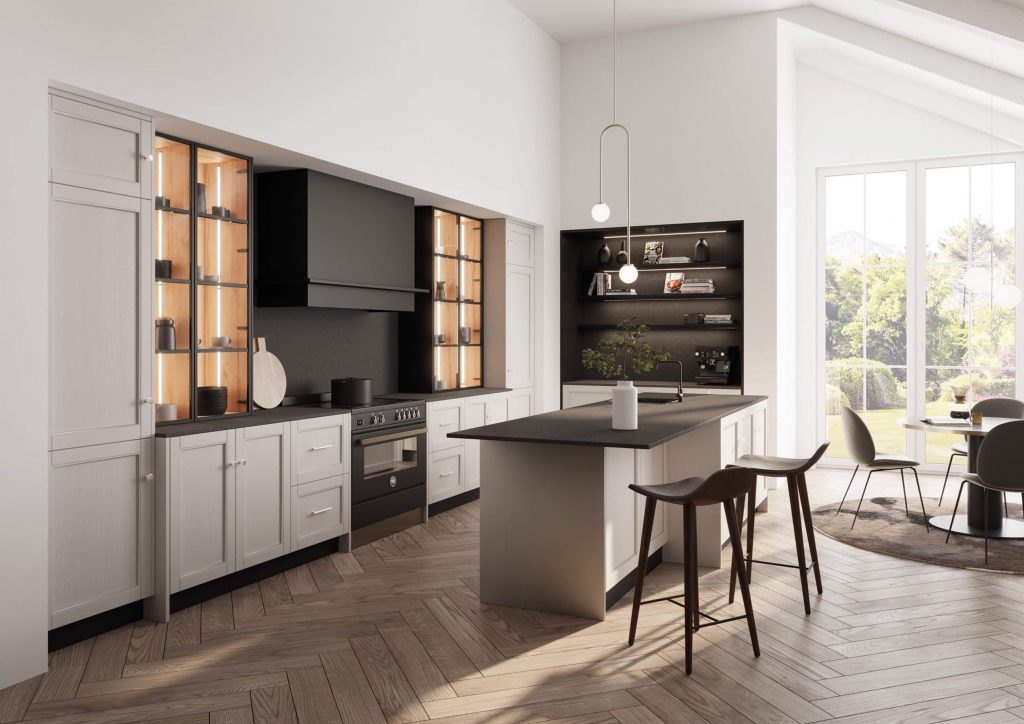 Rotpunkt German Kitchens – Flexibility in Design
Perfectly merging expert engineering with stylish aesthetics, Rotpunkt kitchens reflect the best that German kitchen design has to offer. Rotpunkt's mid-to-high-end range is comparable to several more expensive German brands, offering excellent value for money. Thanks to a comprehensive assortment of materials, colours, and finishes, our experienced designers at our kitchen showroom near Tooting Bec can craft a distinctly personal and unique German kitchen for you.
Rotpunkt Kitchens provide an array of design options, from subtle and classic to bold and innovative. Practical solutions such as anti-fingerprint doors are offered alongside appealing design features like glass doors and aluminium-framed drawers. Rotpunkt's dedication to the environment ensures their eco-friendly cabinets are fully recyclable and produced with optimal energy efficiency.
Refined Italian Kitchens – Binova by Cubo Design
At our kitchen showroom near Tooting Bec, we also feature a dazzling selection of Italian kitchens from Binova, a standout brand in Cubo Design's offerings and a pioneer in Italian kitchen design. Binova kitchens, known for their textured materials and authentic character, are ideally suited for open-plan settings. Their range includes kitchen doors with patterns such as herringbone, glass, smoked glass, stone textures, and textured woods, all aiding in the creation of unique and appealing kitchen spaces. Besides offering great value for money, Binova kitchens also promise shorter delivery times than many competitors.

Miton by Cubo Design – Italian Kitchen Elegance
Miton kitchens, a more exclusive offering from Cubo Design, are Italian-made, renowned for their blend of practicality and sophistication. The Miton collection offers a diverse range of finishes, including full lacquers, laminates, and stunning wooden kitchen veneers. Miton kitchens are versatile enough to suit a wide variety of style preferences, ranging from industrial and minimalistic to traditional and modern.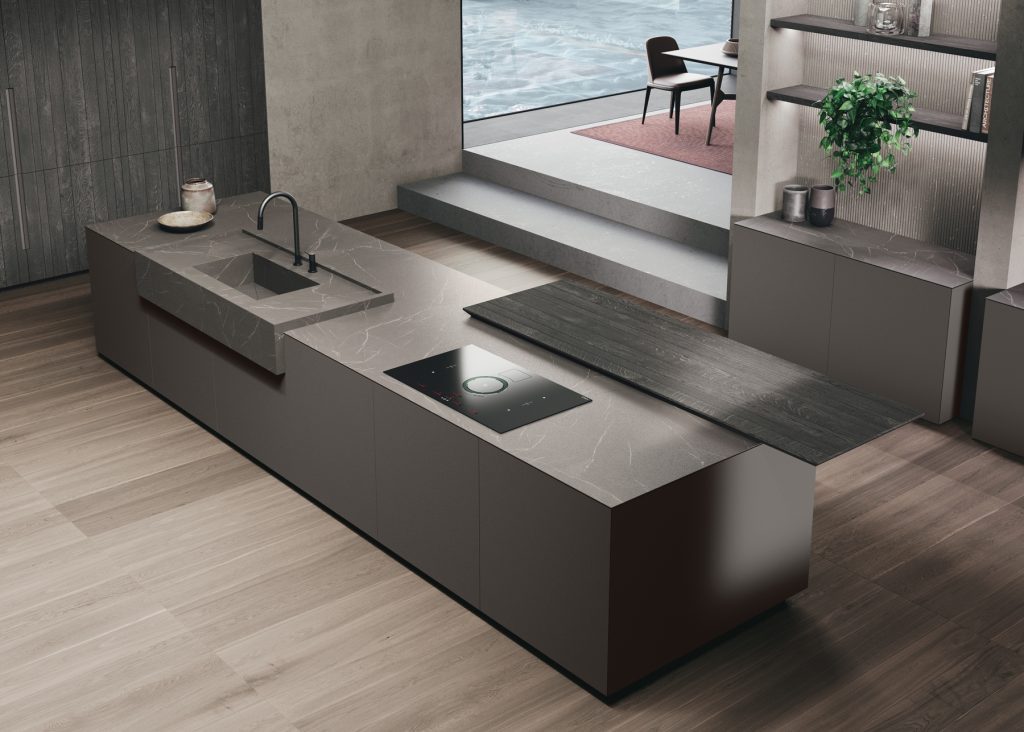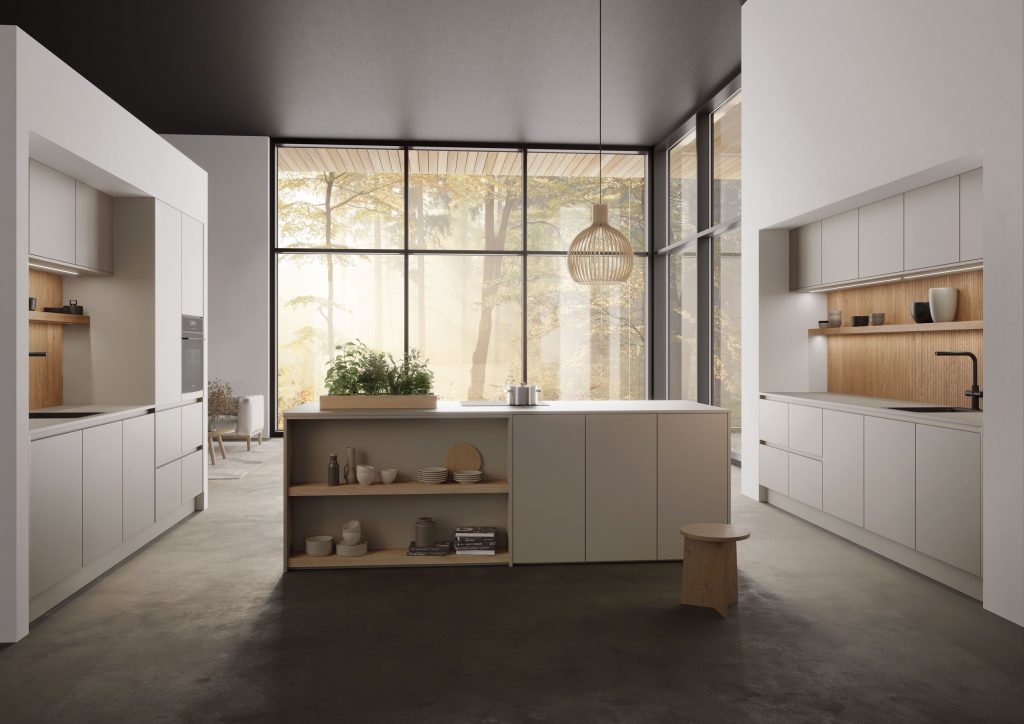 Free Kitchen Design Service at Our Kitchen Showroom Near Tooting Bec
Setting us apart from many other London kitchen businesses, Simple Interiors provides a free interior design service that forms an integral part of our kitchen design process, without any hidden charges. During our initial design consultation, we'll explore a range of kitchen styles, colours, textures, and layouts. You'll have the opportunity to browse our kitchen showroom near Tooting Bec to discover its impressive kitchen displays and our extensive sample selection. We always take into consideration your needs, lifestyle, and tastes to make sure your new kitchen complements you in every way.
As part of the design journey, we'll also review your space, offering creative suggestions that could help optimise your kitchen design. Our team can also analyse architectural plans to bring a unique character to your project. We provide advice on all elements involved in the process, including paint colours, soft furnishings, media units, lighting, flooring, and more to ensure your kitchen blends with the rest of your home.
Authentic 3D Kitchen Designs
Within a few days after our initial meeting, we'll supply you with a cost estimate for your project, completely free of charge, as well as 3D kitchen design that renders your kitchen in a life-like format, allowing you to visualise precisely how it will look in your home. We do charge a small fee for this service, but it's redeemable against your order if you decide to go ahead with us. Once the designs are finalised, we'll welcome you back to our kitchen showroom near Tooting Bec to delve into the details and make any necessary changes you require.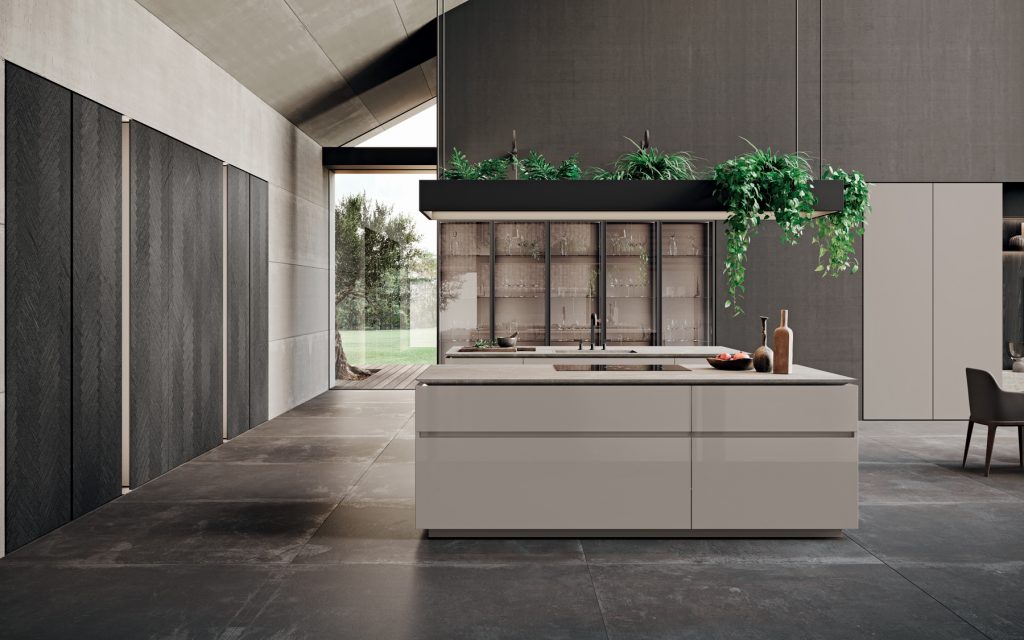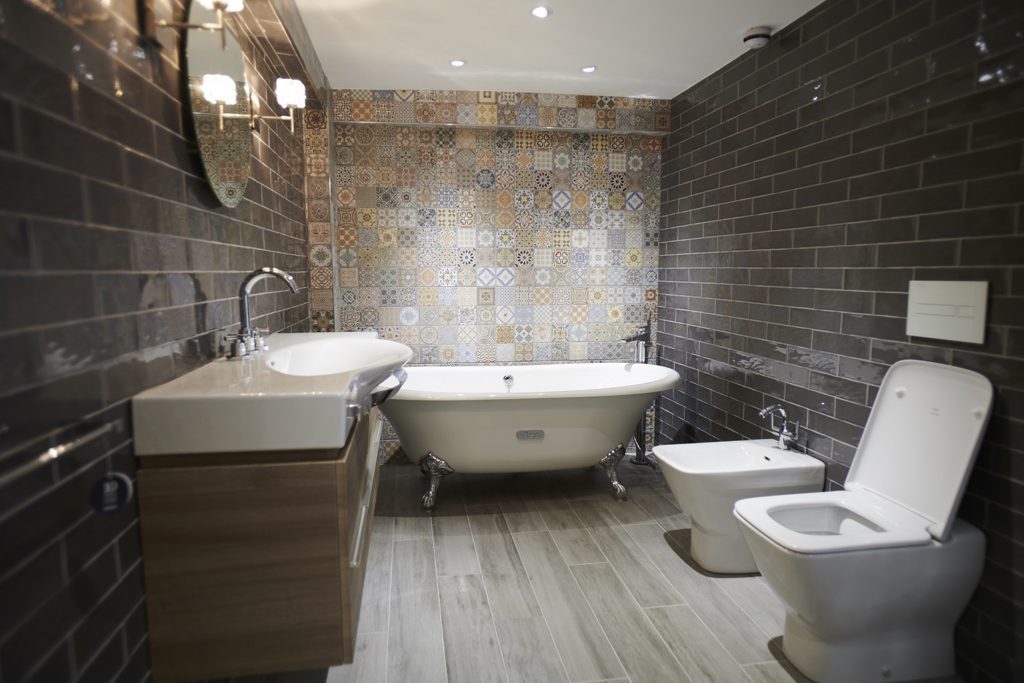 Luxury Bathroom Spaces
In addition to our proficiency in kitchen design, Simple Interiors are also experts in bathroom design, serving Tooting Bec, Wandsworth and other areas in South West London. We manage projects of various scales, and our handpicked bathroom suppliers ensure that we can cater to every style and preference. Whether you're after a traditional, modern, or lavish hotel-style bathroom, we take immense pride in delivering the ideal bathroom to enhance your home.
Contact Simple Interiors Today
Visit our luxury kitchen showroom near Tooting Bec today and our expert designers will help you create your ideal kitchen space! You can bring blueprints and ideas, or we can schedule a house visit to take measurements and determine your necessities. With Simple Interiors, you can be confident that we'll help you shape a stylish and functional kitchen space that you'll love for countless years ahead.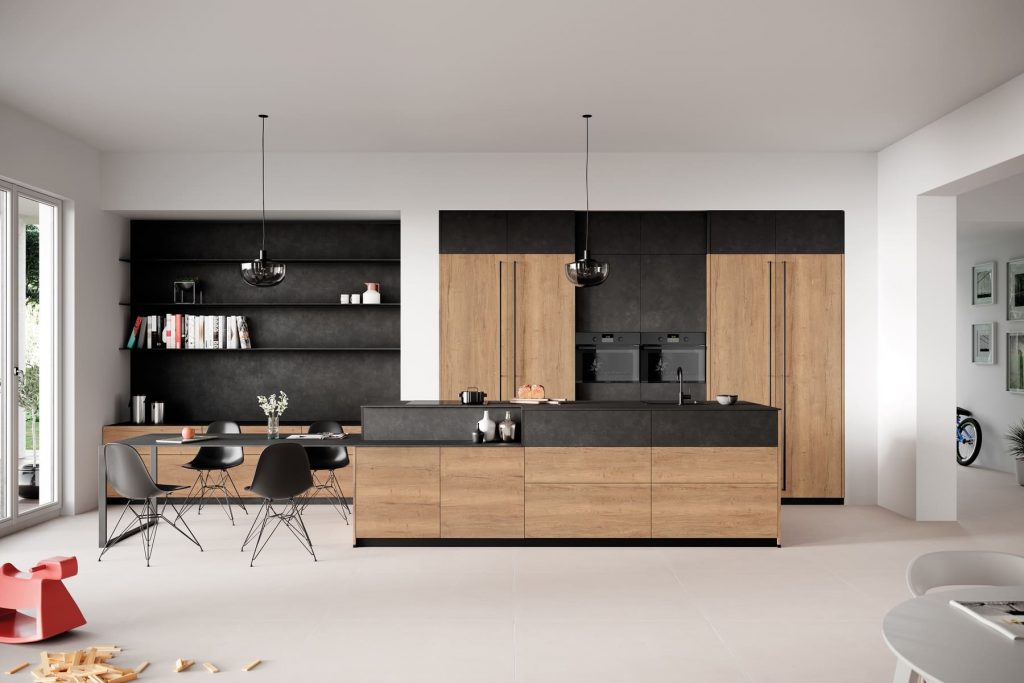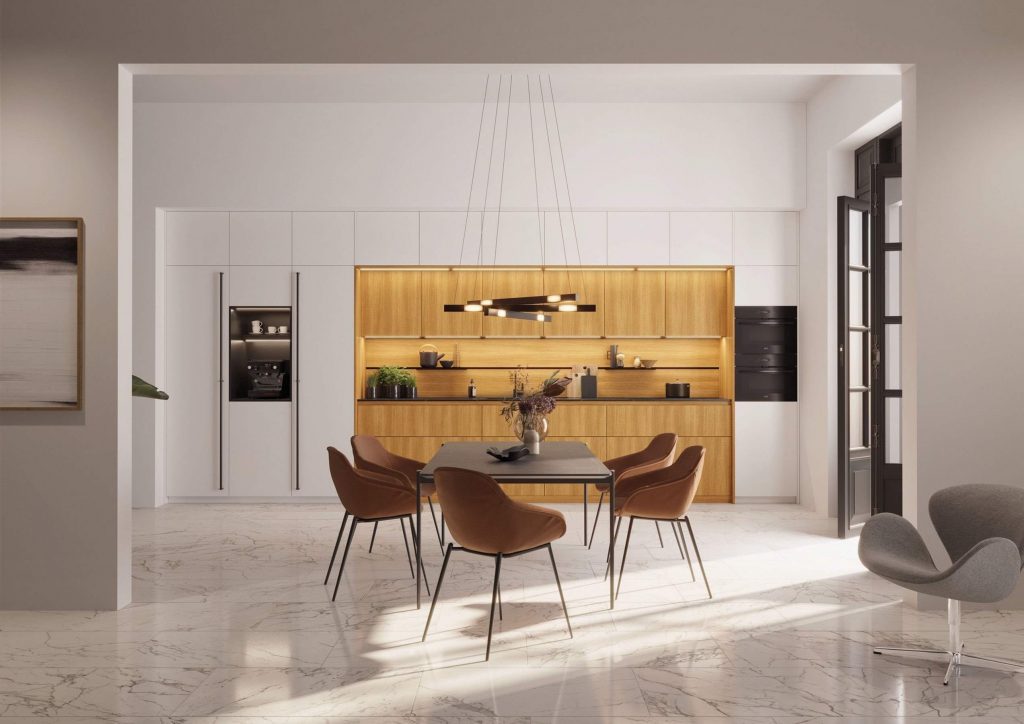 Book A Design Appointment